EVER felt like you're being watched on your woodland walk through Storrs Mill or Cathill?
Chances are you are being by one of Melvin Dickinson's many stone carvings.
Melvin has been carving faces into stones in the woodlands in Cudworth and Darfield for years.
It started off as a hobby, but now Melvin makes a living from his other carvings which are sold at an antiques shop in Thurnscoe.
Melvin, 54, of Queen Street, Thurnscoe, said: "I wouldn't like to think how many I'd done. I've never touched natural stones, but where it's been cut for the old train lines I don't see the problem.
"I've had people coming up to me to shake my hand, which was nice; one man loved them (the carvings), he thought they were brilliant.
"Apparently they're taking school children to see them, which is good.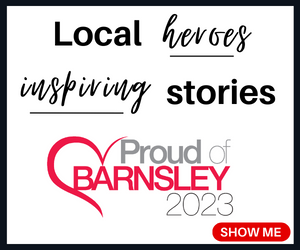 "It's good for people in Barnsley. People are interested in them and it's good to get people searching for them and gets kids away from their computers."
Melvin has not always been a stone carver. He worked at Barrow and Barnsley Main collieries and then after that spent several years installing data cables. He is self-taught and started making stone troughs which he started to carve faces in to.
"I just set off and see where my imagination takes me. I use a cordless angle grinder so I always take a spare few batteries, a couple of chisels and basically that's it.
"A lot of the locals down there know who I am now. But I don't get down too often because I need to make some money out of it. I'll be doing some more, but I'm not sure when."
The carvings are stocked at Harrison's Antiques, and Melvin estimates he has sold about 400.
Melvin isn't the only one to have carved on stones in the woods. His friend Billy Johnson, from South Elmsall, is also responsible for about 30 of them.
"We've just made Yorkshire Sculpture Park a bit bigger," said Melvin. "They will be there for hundreds of years."