STARTING school is a big step for little children, but parents or carers can help them get ready for their first term in a number of ways.
Rather than simply being about being able to read, write and do basic maths before starting school, school readiness is about the development of the whole child - their social and emotional skills, physical skills, communication skills and cognitive skills.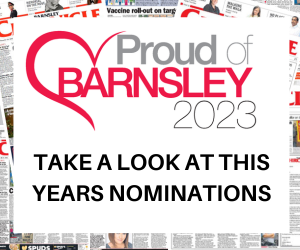 It's harder for children to thrive at school if they haven't developed the skills to manage things like getting along with other children, following instructions, and communicating their needs.
Research shows that children who start school when developmentally ready to learn tend to do better in school and it sets them up for further success later in life.
If a child feels confident about their school experience they are also more likely to enjoy their time there which will make attendance easier for both children and their carers.
Good habits start at a young age and children can start getting prepared for school by being excited, enthusiastic, curious and confident about learning, be independent by using self-help skills, ask questions, take risks and find solutions and feeling that their efforts will be recognised and celebrated.
Families can help them with this by having fun playing, talking and sharing together regularly and frequently; recognising and talking through their child's feelings and different emotions, reading with and to the child and celebrating the child's achievement in language development by singing songs, nursery and finger rhymes and making time to talk.
Information and tips regarding school readiness will soon be shared on Barnsley Council's Facebook page and Twitter account.
The council says its Early Help team recognises that children will be 'ready in their own time', and is simply encouraging parents and carers to support them to become confident, independent learners.
Some skills may be difficult for all children to achieve and this shouldn't leave parents or practitioners concerned that a child isn't school ready.
Support to Barnsley families is available through the team via a wide range of services including groups and activities which are available to all families and more targeted group and one to one support services for families and children who face more challenges.
More information about the Early Help Team is available here