A GROUP of year ten pupils were left feeling emotional and desperate to do more after embarking on a school trip to Romania.
Fifteen teenagers from Holy Trinity school spent a week earlier this month helping disadvantaged families and people affected by life-limiting conditions.
The group spent time with many families and helped renovate a house as well as visiting an institution for adults with mental and physical disabilities.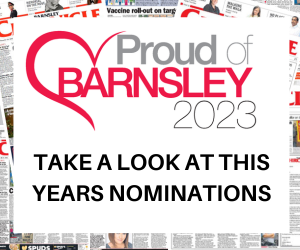 Ronaldus Slenters, Sebastian Jones and John Twigg, some of the students on the trip, explained the tasks they have undertaken during their time in Romania.
They said: "We visited Ungereni, a state run institution for adults with mental and physical illnesses. We sang to ABBA, danced to the hokey cokey, had our nails painted and gave out cake bars to the overjoyed and excited patients.
"We felt happy for the joy we brought them, but also sadness for the conditions the patients live in. The rooms stank and the nurses always watched you as you walked about, blocking some of the patients for our safety.
"But when the music started a happy vibe came about and all the sadness left. The patients were full of personality with some wanting hugs and to hold our hands; this led to an emotional goodbye."
The group spent part of the week helping build a ramp for a mother who has a daughter with cerebral palsy.
They said: "During the week we've also taken part in a renovation project. We built a path and a ramp from the road to the house to allow wheelchair access. We extended the path to a new outdoor toilet which we also constructed. The family were overwhelmed by the help we gave them. It was such a basic project and it will make life so much easier for the family, especially during the winter months.
"Overall, being able to help those in need and witnessing the smiles on their face makes us reflect on how lucky we are back at home. We will forever cherish the moments we've had on our experience and have learnt that you cannot understand poverty until you have experienced it firsthand."
Lissa Oldcorn, deputy head teacher and one of the staff members who accompanied the group, said: "We are very proud of our students. They have worked very hard, building and renovating a house, supporting children and young people in Casa Lumina and spending time with children in the hospice. It has been an emotional and life-changing experience for them. They have risen to every challenge and made a huge difference to the lives of people far less fortunate than themselves."Â