A NINE-month old cat needs its tail amputating after being brutally attacked.
Terri Eyre, of Blythe Road in Wombwell, made an appeal on social media after her cat, Kobi, went missing last Friday.
Kobi turned up after 24 hours but had been kicked so hard on his back that he lost the function of his bladder and will need several operations to recover.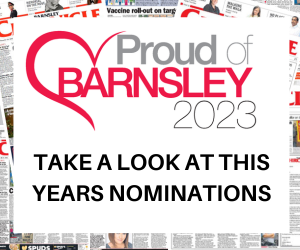 She said: "I just laid on the sofa downstairs on Friday because I couldn't sleep for worry. When I opened my eyes Kobi was just sat on the stairs. I woke my partner up and when Kobi tried to walk towards us his tail was dragging on the floor and he couldn't walk properly."
Terri, 24, took Kobi to the vets and was told he had suffered an injury to his tail and back end which in turn means he can no longer go to the toilet on his own.
Terri said: "From the evidence on him the vet stated he has been held by the tail and kicked up the back side. I asked the vet how they knew it was a person and they explained that the injuries were not consistent with that of a dog or other animal attack.
"His tail is now completely broken and has to have it amputated which will cost around £200. The nerves to his bowels and bladder are damaged. He now has to wear cat nappies and due to this he will never be able to go out again as there would be a risk of the nappy getting caught on something."
Terri is trying to raise £1,000 for vet bills as Kobi is currently having to go to the vet everyday.
She said: "The vets would prefer to keep him under their watch but in just five days we have spent more than £500 on vet bills so far. This is just for check ups and the medication he is on and also for the vets to check his bladder on a daily basis."
Kobi still needs to have his tail amputated, a pelvis x-ray, an operation on his pelvis and will need other medical assistance, all of which will be expensive.
Terri said: "Kobi is only nine months old and needs all the help he can get all because of someone who thought it would be a great idea to attack my cat for no reason. Myself and Kobi will be very grateful if you help in his recovery and show that these people who hurt him are not enough to keep him down as our pets are not just animals but they are family."
To donate, visit: gofundme.com/help-kobi-to-get-well-again