Megan Wallace explores the Barnsley Chronicle archives from the year 2000.
THE Barkin Brothers could be top dogs in this weekend's music chart.
Their debut single 'Gonna Catch You' entered the midweek top 40 at number 17 - and record industry pundits are expecting sales to rocket before the week's final chart is announced on Sunday night.
In real life, the brothers aren't brothers at all - they are student and part-time comedian Danny Oaks of Royston and night-club DJ Shaun Scott of Worsbrough.
They recorded the track 18 months ago but a legal wrangle over a sample of pop start Lonnie Gordon's voice used in the original mix meant it could not be released - until now.
Even before it hit the shops on Monday, the record company had received more than 30,000 orders.
BARNSLEY car fanatics have been invited to star in a special show - no minor feat.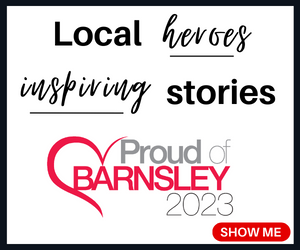 The Morris Minors Owners Club has been asked to show its prize-winning stand at the Birmingham NEC at the end of April.
The 27 members of the club created a stand based on a 1960s-style garage forecourt for a competition in October.
They won best stand in show.
Chairman Bob Beevers, 69, said: "The officials were so impressed with it that they asked us to represent the national minors' club at its classic car rally."
A MULTI-million pound plan to bring Barnsley Markets into the 21st century with internet cafes and trendy shops has been unveiled.
The council revealed this week that up to £8m needs to be pumped into the shops and stalls to pull in the punters.
About £2m should be spent on repairs and over £5m on modernising facilities, says a report.
It adds that what is now known as 'Simply The Best Market In The North of England' to become 'The Town Centre of the Future'.
The changes to the market and surrounding Metropolitan Shopping Centre could include setting up computer shopping technology which would allow people to order food over the internet and have it delivered to their door, complete refurbishment of the market halls with creche facilities and modern cafes, better links to the transport interchange and improved CCTV security and customer-care facilities.
ANYONE who hasn't been to Cortonwood for ten years is in for a surprise.
The derelict landscape has gone, there are factory units, a thriving Morrison's supermarket and more jobs on the way.
If people in Brampton had been told a decade ago that the prestigious retail chain Sainsbury's would move to the area, they would have laughed out loud.
A Homebase DIY centre offering 250 jobs? Pull the other one.
Fast forward ten years and they are proud of their new status as an investment magnet for companies which range from food processing to plastic pipe manufacturers from as far afield as Denmark, Italy and USA. Besides the businesses, there are swish new houses.
Soon there will be a village green to complement the duck pond, which already has an abundance of wildlife, including three swans.