A TEENAGER who is passionate about campaigning for change has been praised for his efforts.
Dominic Jones, 17, of Monk Bretton, has long had a lively interest in politics on a local, regional and national level, serving since 2014 as an elected member of the Barnsley Youth Council and is also a member of the Youth Parliament.
The Youth Parliament provides opportunities for 11 to 18-year-olds to have their voice heard and campaign for change through cabinet meetings and debate in the House of Commons.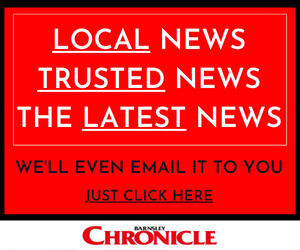 Dominic has played an active role in many local groups on issues that affect young people including the South Yorkshire Transport Youth User Group.
He has been influential in shaping local transport policies such as value tickets, smart cards and solving timetable issues, as well as putting
together a Youth Transport Charter for the whole of South Yorkshire.
The aspiring politician, who is studying A-levels in history, politics and sociology at Barnsley Sixth Form College, has attended key debates and conferences across the country and in November last year, he was chosen to make his maiden speech to the nation supporting lowering the voting age to 16.
During the commemorations for the armistice centenary in November, Dominic was selected to read a prayer at the service of remembrance at Westminster.
His dedication to change has not gone unnoticed and he has been nominated for a Young Champions award for his role as a young community hero.
Family friend Justine Skeats, who nominated Dominic, said: "He would be a very worthy recipient of this award, which would recognise his tireless behind-the-scenes contribution to an important arena.
"The unstinting dedication that he has committed to benefiting the local area is to be applauded in one so young.
"He glows with pride at his Barnsley roots, retaining humility, honesty and integrity. which is a refreshing change in the political world.
"It is heartening to see a young man act with genuine passion for change and speak out for those who feel that they have no voice in the wider community.
"As such, he is truly a Young Community Hero whose efforts should be justly recognised."
Dominic said: "I'm proud to have been nominated because all my hard work has been recognised and everything I have achieved across the years in parliament and the council has been noticed.
"It's an honour to be on the shortlist and be recognised at a local level, it's exciting."