A BARNSLEY hairdresser has been nominated for the British Hairdresser of the Year award - the ultimate accolade within his industry.
This is the first nomination for hair stylist Robert Eaton, of Russell Eaton on Shambles Street, who joins a star-studded line-up of the country's best known hairdressers.
Robert's skills and dedication has seen him rise to become one of the most respected names in the hair industry.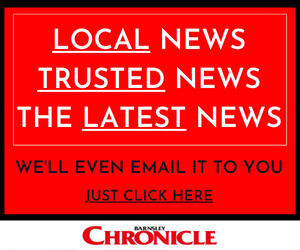 "This is the biggest award in hairdressing, and I am so honoured to have been nominated for it," said Robert.
"For my peers to look at my work and see its value, is an incredible feeling - in truth, I can't stop smiling.
"Thank you to them and I cannot wait to start developing my 2019 collection for the judges; a big task but also a brilliant one."
Robert's career started in 1996 when he joined his father's Barnsley salon as an apprentice. He must now create a hair collection showcasing his technical expertise, creative flair and artistic vision to be judged in September.