Megan Wallace explores the Barnsley Chronicle archives from 2002.
FORMER government minister Mo Mowlam was in Barnsley to sign copies of her new book, Momentum as well as see old friends.
Mo renewed acquaintances with several friends and colleagues in the Labour Party who were among the fans who queued for the book signing at the Barnsley Bookworm.
The former Northern Ireland Secretary was a lecturer and administrator at the Northern College in the 1980s and lived in Worsbrough and Silkstone Common.
"They were among the best years of my life," she said.
"It was a pleasure to help develop the college."
CHAIRMAN of Barnsley Theatre Trust, John Kelly, has announced the amount raised from his John O'Groats to Lands End walk was £16,400.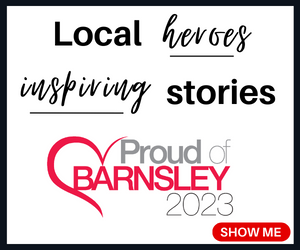 The walk saw the 51-year-old former miner, turned nurse, turned businessman complete the 850-mile trek in 51 walking days an average distance of 16.6 miles a day.
The list of sponsors is headed by official sponsors the Barnsley Chronicle and their names are to be recorded in a display cabinet being prepared for the Westgate Theatre.
The money is to be used to reduce the Lamproom Theatre's mortgage.
DENBY Dale's Tom Tunstall continued his impressive start to the season with a fine third place finish in the British Supersport Motorcycle meeting at Brands Hatch last weekend.
Tunstall, starting from fifth place on the grid after a good qualifying session, got off to a poor start, along with Dodworth's Mark Davies, and found himself in 10th place after the fist lap.
Davies was further back in 19th place.
But both riders started to improve their positions after a nervy opening and on lap four Tunstall was up into seventh while Davies moved into 18th.
Davies eventually finished in 13th after passing Campbell, Smith and Norris, while Tunstall just lost his personal battle with third-placed Callum Ramsey.
However, Tunstall was awarded third place after Ramsey's bike failed the after-race checks and was duly disqualified, leaving Tunstall to take his place on the podium.
A HOMESICK cat still managed to find his way back 'home' when his owner moved to a new house 25 miles away.
Kane disappeared from Lindsay Sharp's home in Raley Street, Barnsley, just after she moved there from Birstall, West Yorkshire in March.
She spent £400 on printing and distributing 1,000 leaflets and despite several false alarms, never gave up hope the one day, she would get him back.
Then she finally got the phone call she had been waiting for from one of her former neighbours who had spotted him on a garden wall.
His amazing journey has taken three months and would have had to include a hazardous crossing over the M1.
This week, a delighted Lindsay said: "I went straight over in the car and I called his name and he let out a miaow and wrapped his tail round my leg.
"How he made it back there I do not know."