A COMPANY owner sold limited-edition t-shirts to raise money for a sexual health organisation and to celebrate Pride Month.
Proud of Barnsley award nominee Roseanna Hanson, of Granville Street, Old Town, runs online shop The Yorkshire Collective, which was set up with help from Launchpad in Barnsley at the beginning of March.
The business aims to showcase the talent Yorkshire produces through a range of streetwear designed by local artists.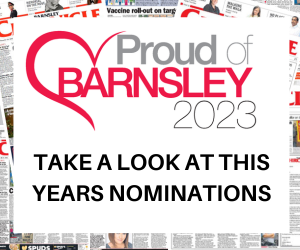 Roseanna launched her t-shirts, featuring a Yorkshire rose in rainbow design, to celebrate Pride Month and raise money for Yorkshire MESMAC - one of the oldest and largest sexual health organisations, which offers services to various members of the LGBTQ+ community.
"The Yorkshire Collective's ethos is based around supporting our community here in Yorkshire so I really wanted to choose a charity that was doing work locally," explained Roseanna.
"Yorkshire MESMAC provides a range of services supporting LGBTQ+ youths and adults. They are part of a group of services including social support agencies for people living with HIV, their families, friends and carers.
"All of their offices provide free, fast and confidential HIV testing, condoms and lubricant, consultancy, counselling, information and resources, meeting rooms, support for individuals and community groups, training and much more. They also run a number of LGBTQ+ youth groups across the Yorkshire region."
Roseanna said as well as helping people across the region celebrate Pride itself, all profit went towards Yorkshire MESMAC for them to continue to provide help, support and a safe space for LGBTQ+ people.
"Pride Month is an important celebration, it is not just a big party but it is a protest against the unfair treatment the LGBTQ+ community has suffered and continues to suffer even now," said Roseanna.
"I recently read that homophobic and transphobic hate crimes have more than doubled in England over the past year alone, which is totally unacceptable, and these outdated attitudes need to change urgently.
"The support that Yorkshire MESMAC offers is desperately needed for people who may have experienced this kind of unfair treatment.
"I hope to do more charity t-shirts in the future for other local causes."
For more information about The Yorkshire Collective, search for The Yorkshire Collective on Facebook.