PHASES of work on a fiercely contested new road system which aims to reduce town centre-bound traffic from the M1 have been revealed.
The ring-road at Penny Pie Park, which already has planning permission, will see traffic from junction 37 diverted around the new system from the Broadway traffic lights - with vehicles coming out of town using the existing-but-widened Dodworth Road, which is being made one-way on a four-lane section past Horizon Community College.
Barnsley Council has outlined its preferred phasing of work, which the Chronicle can reveal will first involve the removal of trees before ground stability control is carried out.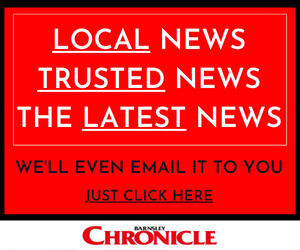 The laying of the new highway will then take place before work on the school's new access completes the year-long project.
Abbeydale Building Environment Consultants has carried out a site survey at the council's request, which ruled out two former coal seams, located 35m to 40m from the proposed highway, from having an effect on the work.
Funding for the £4.3m scheme will be jointly covered by the council, which has re-prioritised its highways department's expenditure programme to enable the work, and Sheffield City Region's investment fund which has provided £2.7m.
A total of 1.133 hectares of the park's land will become a highway after the council won approval from its planning board, cabinet and most recently a scrutiny panel of councillors who opted against referring the plan back to ruling cabinet members with an alternative recommendation.
Council leader Sir Steve Houghton said: "Further details on the process between now and the scheme starting on site, including suggested timescales, will be issued in due course.
"In the meantime we would like to thank everybody for their patience and can confirm that the council will seek to work with the community on the detailed design of the re-designed park."