PLANNING permission is expected to be granted next week for Barnsley Hospital to create a single-storey extension to house its new children's accident and emergency department.
The work, which will create a new look to the hospital on its Gawber Road side, will cost £3.5m and is expected to last for up to two years before it's completed in spring 2021.
A co-located children's emergency department and child assessment unit will provide an 'improved patient experience' and enable the hospital to free up its capacity - a 50 per cent increase in major bays - to treat adults in the current emergency department.
There will also be a new ambulance entrance and associated engineering works for traffic management due to the placement of the new building on the front of the current emergency department. The existing emergency department was designed to cope with about 150 patients a day, but has had to cope with up to double that in recent months before the plans were announced.
The application will be discussed by Barnsley Council's planning board members on Tuesday, when approval is set to be awarded.
A planning report said: "The proposed extension would be single-storey projecting beyond the existing frontage by approximately 14m and its width would span across 42.5m.
"The proposal is mainly aimed at improving the way that the existing hospital functions.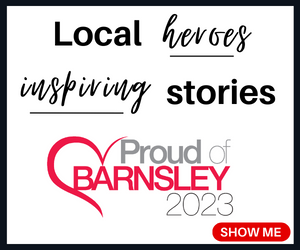 "Although the proposal would create extra capacity in the adult A and E department, the development is not aimed at generating extra service demand other than assisting with the demands of future population growth."