CHRISTMAS arrived at Cannon Hall Farm this week with a guest appearance on the Channel 5 series Yorkshire Vet's Christmas Special.
The Cawthorne-based farm played host to The Yorkshire Vet when he paid a visit while filming for his festive programme.
It revolves around the 12 days of Christmas, and when the farm became home to two reindeer, vet Peter Wright couldn't resist paying a visit to take a look.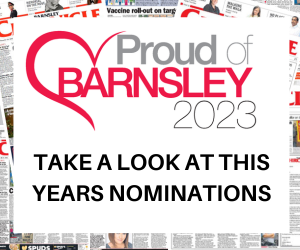 "We recently traded 30 goats for two reindeer," said farmer Robert Nicholson whose family own and run Cannon Hall Farm.
"We went down to the Essex coast to pick them up and bring them back here where they can enjoy a comfortable life and help to make Christmas brighter for the children.
"We have been lucky enough to work with Peter and Julian over the years and when we were given the opportunity to be featured in the special we jumped at the chance - even if that does involve me dressing as an elf."
Farmers Robert and Dale Lavendar took the role as Santa's elves as they attempted to keep the reindeer still as Peter, dressed as Santa, sat in his sleigh.
Despite Peter arriving at the farm to take part in the Christmas special, he was required to help treat one of the reindeer that had injured its eye earlier in the day, and explained: "One of the reindeer unfortunately took an antler to the eye, which is an occupational hazard for deer and just required a little seeing to before we got to
filming. He is all right now, and I think he stood marvellously while we were filming.
"Since we are doing the 12 days of Christmas, when we found that the farm had two reindeer, we thought it fitted rather well with what we were doing and looked forward to working with the Nicholsons and the staff at the farm again."
The Yorkshire Vet: 12 Days of Christmas for Help The Animals was shown on Wednesday, but is available to watch on catchup at www.my5.tv.