THERE are 27 children listed as being homeless or living in temporary accommodation in Barnsley - almost a full primary school class - according to a study by a housing charity.
The figures come from the 'Generation Homeless' report published by Shelter, a national charity which provides legal support and advice to people faced with homelessness or housing crises.
In Barnsley, one in 1,971 children in Barnsley is homeless or living in temporary accommodation, according to the report.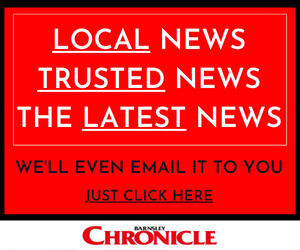 With the total number of children at 53,223, this means Barnsley has the 13th highest rate of children without a permanent home in 21 local authorities in Yorkshire and the Humber, and the tenth highest population.
Wakefield, with a rate of one in every 510 children, has the highest number of homeless children in the region, while North Lincolnshire has the lowest at one in every 37,591.
Across Yorkshire 810 children are homeless or in temporary accommodation - a 43 per cent increase since 2014.
Shelter also reports that ten children become homeless every day in Yorkshire and the Humber, based on the figures which come from government statistics and Freedom of Information requests sent to local authorities.
Nationally, 134,429 children are expected to be without a home this Christmas.
Polly Neate, chief executive of Shelter, said: "The fact ten children in Yorkshire and the Humber become homeless every day is a scandalous figure, and sharp reminder that political promises about tackling homelessness must be turned into real action.
"Day in, day out we see the devastating impact the housing emergency is having on children across the region.
"While they're being uprooted from friends and moved into insecure temporary accommodation, their parents are left with the agony of not knowing when their children will have a stable place to call home again."
John Healey, housing minister in the Labour government of 2009 and current shadow housing minister, said: "It is shameful that after ten years of the Conservatives in government, 135,000 children will be without a home this Christmas.
"Rising homelessness is a direct result of decisions made by the Tories - slashing investment in new low-cost homes, refusing to help private renters and making huge cuts to housing benefit and homelessness services."
Barnsley Council has been making strides to tackle homelessness in the borough, with its empty homes programme introduced in April last year bringing around 300 formerly empty homes back into use.
Officers have also been given powers to seize properties and sell them on, with the result that the number of homes that lay dormant for long periods has consistently fallen since 2010.
Last month it was announced that a council-commissioned service, operated in the north of Barnsley by DIAL and the Citizen's Advice Bureau, has averted 11 potential cases of homelessness through expert guidance given to the families involved.
Wendy Lowder, executive director for communities, said: "It is always our aim to minimise the length of stay any children spend in temporary accommodation, as we are aware of the impact this can have on their access to education and other support services.
"Our approach to working with families at risk of homelessness at a much earlier stage will help to prevent the need for temporary accommodation by keeping them in their homes."