ELDERLY Barnsley residents at risk of isolation are being targeted through a pilot project which is aiming to reduce growing cases of loneliness among pensioners.
Latest figures revealed by the North East Area Council - responsible for villages including Brierley, Carlton, Cudworth, Great Houghton, Grimethorpe, Monk Bretton, Royston and Shafton - shows a current estimated population of about 48,200.
More than 11,600 residents are over the age of 60, accounting for 24.2 per cent of its overall population, and councillors in the area commissioned a service - which could be rolled out across the borough - to target those deemed to be at risk of isolation.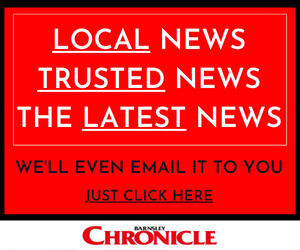 Two officers Carol Foster and Sarah Hulme are now responsible for signposting people in the direction of the area council-commissioned activities for elderly residents, as well as 11 volunteers across the district.
A report said: "The service has supported 34 socially isolated older people over the quarter from April to July and of these 15 are new referrals.
"Others are for more in-depth work including help to get out to the shops, referral to psychological services and help to access group activities within the community.
"Base measurements of well-being and loneliness scales have been taken and in the next quarter we will start seeing results of the effectiveness of interventions coming through."
The team has also started delivering events in care homes including Burntwood Hall, Belle Green Court, Cherry Trees and Oakwood Grange.
The report added: "The North East Area Council has the second highest prevalence of dementia, at 0.81 per cent of the population, in Barnsley. There are 11,681 residents over 60 according to the population estimates.
"It is well documented that an increasing older population brings with it key challenges for an area in terms of the likely demand on services such as health and social care.
"There is growing evidence that many of the factors that underpin well-being and increase resilience are largely social, not medical.
"An audit of the communities in the area council, conducted by Age UK in 2018, concluded that information about what is available needs updating and making more accessible.
"Short and long-term solutions are needed. All the communities in the North East Area Council's four wards are different, and therefore have different needs."
According to the audit, the wider area - which estimates Barnsley's current population to be about 243,000, including 61,000 over the age of 60 - has 'many isolated people for complex reasons' and it's why Barnsley's five other area councils could opt to replicate the service next year.
Coun Charlie Wraith, who represents the Cudworth ward, added: "The area council has identified health and well-being as one of its main priorities as we recognise that reducing loneliness and isolation can reduce the need for more acute care.
"Filling gaps in services and activities that will encourage dementia-friendly communities, and reduce loneliness and isolation, will help to support elderly and vulnerable older people.
"I really do hope this pilot project can be rolled out across Barnsley as there's a clear need."