A PROMINENT town centre building a stone's throw away from the public transport hub will be demolished as part of what will be a 'transformational makeover' in 2020, the Chronicle can reveal.
Eldon Street is set to receive a share of £2m in funding which will be used to regenerate and improve its appearance given its close proximity to Barnsley Interchange, the £180m Glass Works scheme and Library @ the Lightbox.
The council purchased 35 Eldon Street - which was last used a fish and chip shop and was also a former pub under the names of The Gatehouse, Devonshire Hotel and Beer Engine - in the autumn and has boarded up its windows.
Although timescales have yet to be published, the Chronicle can reveal that the building will be demolished in order to boost Eldon Street's appearance.
Council leader Sir Steve Houghton said: "The building has been purchased and it'll be knocked down in due course. It's something which visitors, who have arrived in Barnsley by bus or train, see first on their arrival and it doesn't look great.
"We were keen to acquire it because it'll improve the gateway, which will also be landscaped."
Funding for the scheme is coming from a £2m pot allocated as part of Historic England's Historic High Streets Heritage Action Zone programme, which Eldon Street was included in.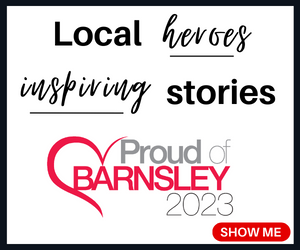 Barnsley was awarded the funding after submitting a proposal that focuses on its 'heritage-led transformation', which resulted in the building being identified due to its prominent location and its long-standing history in the town centre.
Eldon Street is seen as the epicentre for wider projects including the new Market Gate footbridge across the railway line, the nearby 'Eastern Gateway' site which the council plans to purchase from NPower and the Courthouse Digital Campus on County Way.
"We're thrilled Eldon Street has been designated as a new Historic High Streets Heritage Action Zone," added Sir Steve.
"This not only complements the investment that the council is making in improving Barnsley town centre, but enables local people to engage with their heritage and celebrate the new developments.
"We've already worked with Historic England in Elsecar so know how positive and productive this partnership will be.
"I have no doubt that this project will make an enormous difference to local people and visitors.
"We also know how important it is to drive Barnsley forward and make it a better place to live for our future generations.
"Our economic regeneration agenda is second to none, with huge developments in the town centre and a focus on creating jobs for the future."
Once the building is demolished, the revealed face of the adjoining building will be used as part of the project to display a public artwork.
"A big part of this project will be a piece of mural artwork which we'll be looking to install on the gable end of the building, which will provide an attractive welcome to Barnsley for visitors," he said.
A council report added: "Providing an improved link between the sites and the interchange will encourage movement on this route and enhance connectivity to the town centre.
"The interchange's west exit, which leads to Eldon Street, is the first view of Barnsley town centre for many of the visitors arriving by public transport.
"The regeneration delivered will bring more visitors and movement, making the gateway increasingly important.
"It is vital to create a positive first impression of a high quality, welcoming and animated town centre and to clearly guide visitors to their further destinations.
"At the exit, there are a number of streets leading to different parts of the town centre. The proposals look to create a clearer hierarchy of routes and improved signage.
"The unique character of the area with its network of pedestrianised streets, ginnels and arcades and hub for independent businesses should be celebrated."