EXPANSION of Barnsley's Digital Media Centre will create more than 100 skilled jobs in the local economy, according to Barnsley Council.
Owned and managed by the council, the original DMC on County Way is home to more than 40 companies.
The council has now purchased and is currently redeveloping the nearby former Core building previously used by Voluntary Action Barnsley in order to grow what it calls the town centre's 'Digital Campus'.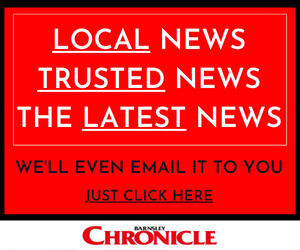 The expansion is supported by investment from Sheffield City Region to provide larger office space for Barnsley's growing businesses looking to scale up.
The new DMC will open this summer and a £1.7m refurbishment will provide eight large offices over three floors, with a ground floor co-working space and a new makerspace and Internet of Things lab which will aid companies, students and start-up businesses in their development and progress.
Coun Tim Cheetham, cabinet spokesman for regeneration and culture said: "We also need to provide inspiration through the Digital Campus.
"We've seen success in the DMC 01, by being a trailblazing place to work that encourages co-working, collaboration and creativity which fuels the success of Barnsley, as well as its businesses. We will continue these values into DMC 02 and the campus."
DMC 02 will work alongside DMC 01 as a place for anyone with a digital business idea to start and scale their company and as a collaboration space for companies wanting to do more with technology in their own business.
In collaboration, Barnsley College will begin the redevelopment of the nearby SciTech building to create a digital learning hub as well as provide new innovative courses in digital industry from September.
Coun Cheetham added: "We want to provide a complete journey around more tech and digital jobs.
"The college will start the process, providing courses that meet business needs and a range of skills that inspire creativity with digital and tech.
"We already have businesses with requirements for more people with digital understanding and skills, and the college's commitment to provide this is a huge bonus to Barnsley and those building business here."
Dan Jarvis, mayor of the Sheffield City Region, said: "It's great to see the Digital Media Centre is going from strength to strength. It will be a hugely important part of Barnsley's contribution to the future of digital technologies in the North.
"I'm pleased that the Sheffield City Region has invested more than £2m in the centre, creating more than 100 jobs and new opportunities for digital businesses to start up, grow and thrive."
Enquiries are being taken via the DMC team at dmc@barnsley.gov.uk.