Barnsley Women's Football Club are delighted to have been drawn at top flight Tottenham Hotspur in the Women's FA Cup fourth round and believe they can cause an upset. 
The Reds reached the fourth round with a 1-0 win at Brighouse Town on Sunday, at the same time as the men's team were winning at Crewe Alexandra.  It was an eighth successive win in all competitions for the women and their fifth FA Cup victory of the season. They were then drawn at Spurs who are currently seventh in the Women's Super League, while Barnsley are top of the fourth tier. The match is expected to take place on January 26 at Barnet FC's The Hive stadium. 
Manager Chris Hamilton said: "It's a brilliant draw for us. It's a fantastic reward for the girls for how well they have done in the cup this season and it will be a great day out for everyone involved with the club. This was the first round in which the top teams enter the competition and we really wanted to draw one of them so to do so is brilliant.  We're all really pleased.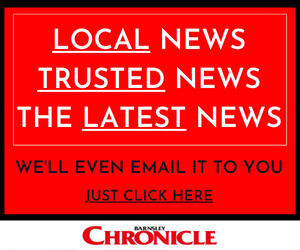 "But we're not going there to make up the numbers and just to enjoy ourselves. We'll definitely be looking to win like we do in every game. We're not daft, we know they have a lot of quality and they will be the massive favourites.  But I believe in these girls and I think they can give a really good account of themselves. "Anything can happen in a cup tie and it's 11 against 11." 
The only goal at Brighouse was a penalty by Kath Smith after Laura Bartup was tripped in the box. Hamilton said: "It was a real battle. "Brighouse had not lost a game in 90 minutes in 2019 and they are a very good side. It was a different style of game to what we are used to playing but the girls had to dig in and show a really gritty performance. It was a joy to watch for me because I  know they can play quality football but I have questioned if they can win ugly. They showed that they can which is massive for us going forward." 
Hamilton is pleased that the men's team also reached the fourth round, in which they will visit Portsmouth. He said: "We looked at their result after our game and we were happy for them. A lot of our players support Barnsley. It's really good for the town of Barnsley that both clubs are in the fourth round and hopefully both clubs get the results they want."
Barnsley will now turn their attention back to Division One North of the Women's National League. They are top by three points with a game in hand on second-placed Leeds United while Brighouse are third, seven points away with a game in hand on the Reds. There is one promotion place.  Barnsley are due to visit eighth-placed Newcastle United on Sunday.
Hamilton said: "We will now focus back on the league which is our main priority this season. A glamour tie in the FA Cup is good but we want to get promoted first and foremost. The added incentive is that there are places up for grabs for the team to play Spurs so there will be lots of competition and motivation. We need to make sure we are fully committed and professional in Newcastle and that we get another big three points."