A PACKED meeting held at a Wombwell pub has led to the re-formation of the Low Valley Flood Defence Committee.
The meeting at the Sportsman Inn, Pitt Street, on Wednesday saw almost 50 residents attend to voice their concerns - not only over severe flooding two months ago, but also a recent planning application for houses that they say could exacerbate any future flooding.
The committee will be chaired by Sue Bradshaw, whose husband Pete had led the committee until his death in 2013.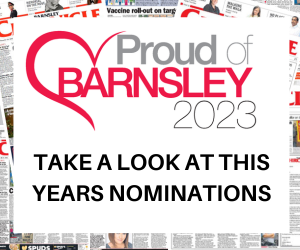 Sue, of Stonyford Road, arranged the last-minute meeting in response to plans for 111 houses on land bordered by Station Road on its southern edge, Stonyford Road on its east and the River Dove and Bulling Dike on its north and west respectively.
While documents state the site has only a 'moderate risk of groundwater flooding', Sue said residents on its borders worried that any development would increase the risk of run-off affecting their properties.
Other concerns raised were around the estate raising building insurance for existing residents, increased traffic on the already inadequate road network, and greater strain on local schools, GPs and other services.
The next meeting is scheduled to take place on February 13 at 6.30pm.
* Our reporter Luke Watson has been speaking to victims two months on from the floods of November 7. For more on this see page 14 of this week's Chronicle (dated January 17 2020).