A TRANSPLANT patient from Barnsley has been given a new lease of life thanks to a machine that can keep a donated liver alive and healthier for longer.
Gail Hill, 53, has taken advantage of the £140,000 liver perfusion machine at St James's Hospital in Leeds, paid for through charity fundraising.
It offers surgeons more options than the current process of keeping a donated organ stored in an icebox and the new technology can potentially allow the team to perform up to 20 more liver transplants a year.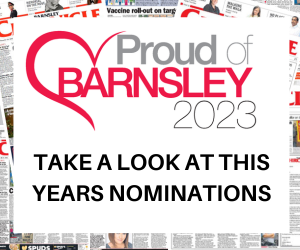 Gail, a mental health nurse, underwent the transplant procedure in December after suffering from polycystic liver disease for 17 years, a condition which caused her to have an enlarged liver and severe abdominal pain.
Doctors were able to hold the donated liver on the machine for 14 hours, without any deterioration, and then carry out her transplant the following morning - something they would previously have been unable to do.
"It has already given me a new lease of life," said Gail.
"Over the past 17 years my condition restricted my quality of life and I stopped being the outgoing, bubbly Gail. I just feel so much better now.
"My liver was very large and it was pressing down on me so much and I was uncomfortable and constantly in pain. I would probably still be on the waiting list, which I was on for two years, without this new machine."
The machine works by providing a favourable environment for the liver by using warm oxygenated blood and nutrients to the liver which in addition to allowing the viability and function to be assessed, will reduce many of the complications that are associated with certain types of organs.
Transplant surgeon Magdy Attia said optimising donated livers and assessing their viability meant they could use more donated organs that might not have previously been suitable for some patients.
"The most important benefits of the new machine are helping us increase transplants by 15 to 20 more a year, reducing the number of people dying on the waiting list and allowing patients to have a safer transplant," he added
"I'd like to say a big thank you to all those who raised the funds for this vital machine.
"The machine was only ordered in October so the fact that a patient has already undergone a life-saving operation using it is just fantastic."
People have been encouraged to donate their organs after a survey carried out by Yorkshire's dedicated organ donation charity, Be A Hero, found only 51 per cent said they would.
Cathy Penrose, clinical lead in organ donation at Leeds Teaching Hospitals, added: "These statistics show that residents still don't see the importance in organ donation, even though they are the ones who have the final say on the subject. This is really disconcerting as there are 493 people currently on the transplant waiting list in Yorkshire, all of whom are in urgent need of a vital organ transplant."