THERE is still funding available to give grants up to £1,000 for community groups and voluntary organisations in Barnsley as part of our Stronger Together campaign.
The funding has been provided to the Barnsley Chronicle from the South Yorkshire Police and Crime Commissioner Dr Alan Billings to be administered as a small grant scheme for those who volunteer and help others in the community, to help reduce crime and antisocial behaviour and protect vulnerable people.
Organisations can apply for funding of up to £1,000 to provide diversionary activities for young people, purchase set-up equipment that will enable groups to provide sessions to vulnerable people advising them on how to stay safer or reduce the opportunity for them to become a victim of crime.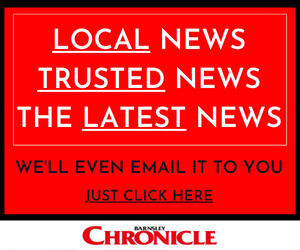 The application process is very simple, but organisations must be able to demonstrate how the funding will be spent, providing a full breakdown of expenditure including any hourly rates, room hire and equipment quotations.
All applications are submitted to a grant panel who sit regularly and include the Barnsley Chronicle deputy editor Mike Cotton, Barnsley Football Club academy manager Bobby Hassell, Coun Margaret Bruff, former councillor Linda Burgess, Goff Griffiths from the Royal British Legion, Samantha Mawson from the office of the commissioner and representatives from Dearne FM.
Each application is assessed for its merits in keeping Barnsley safe and the panel members ensure that the outcomes fit within the police and crime plan priorities of protecting vulnerable people and tackling crime and antisocial behaviour.
A number of organisations in Barnsley have been successful in securing funding from the small grant scheme, including 5ives Football Centre who received £1,000 to spruce up the dated premises in Kendray, allowing more young people to access free football sessions, and IDAS received £989 to help young people identify healthy relationships and improve social isolation.
You can apply here.