A MAN and two young boys were arrested after a break-in at a town centre pub - in which the offenders stole a single case of beer.
Claire and Jon Chambers, owners of the Temple of Muses pub on Graham's Orchard, were alerted to the alarm going off at the pub at around 2.30am on January 8.
The offenders had broken in via an outside cellar door, but had been unable to access the inside of the pub and had fled with the beer after being spooked by the alarm.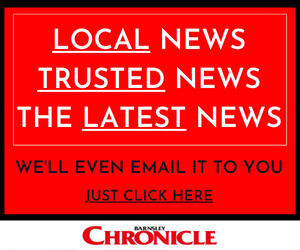 Three suspects were arrested around half an hour after the break-in, but all have since been released.
Claire estimated replacing the door, and the loss of stock, cost the business around £100, and praised the police for their response.
"We're lucky they didn't really have time to do any damage," Claire told the Chronicle.
"They hadn't made it into the building, they broke the old-fashioned door into the cellar from the street.
"The officers who attended took a radio call and we thought that was it. As we left we saw one of them arresting somebody, but we didn't think it was anything to do with us.
"Just as we'd got home, the police said they'd caught three people.
"You don't always expect a positive outcome from a burglary, but we were very impressed."
A police spokesman said: "A man, aged 30, and two boys aged 15 and 13 - all from Barnsley - were arrested in the area shortly after police were called.
"The boys have since been released without charge and the man has been released under investigation.
"A small quantity of lager was stolen in the incident and later recovered by police."