HOUSEHOLDERS' contributions towards the cost of policing are expected to rise by two per cent next year in South Yorkshire but the county's police and crime commissioner has issued a stark warning that an argument still has to be won that the government cannot load a higher tax burden on the area.
Dr Alan Billings is proposing an increase of two per cent the money for the South Yorkshire force raised as part of council tax bills, pending the final results of public consultations and winning approval from the Police and Crime Panel, a body made up largely of South Yorkshire councillors.
His spending plans were announced at a meeting of his Public Accountability Board and include extra money from the government to finance the first of 487 new officers expected from Prime Minister Boris Johnson's promised 20,000 nationally.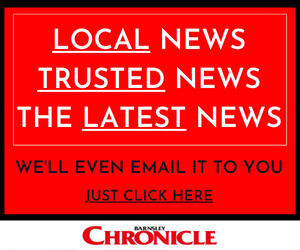 Dr Billings said: "I think we have seen an end to the argument there is no relationship between police officer numbers and crime, which has dogged the last ten years.
"By the end of 2018 it was obvious to everyone there is a relationship between the number of officers you can put on the streets and crime. I think we can expect a continued commitment to increase police officer numbers.
"The argument yet to be won, in my view, is that the burden of paying for public services has to be met principally by central government and they cannot keep shifting the burden to the localities."
South Yorkshire's communities had become poorer in the austerity years, he said, with residents unable to shoulder the burden of increased taxes.
Dr Billings had made it clear previously he wanted this year's settlement to be close to the inflation rate after last year's larger increase, which was used to finance additional officers following years of cuts. That decision was made before the Prime Minister's promise of 20,000 additional officers nationally.
As the force expands in the next few years, 779 new officers will be needed just to replace those leaving, described by Dr Billings as a 'colossal number in itself'.
Adding the number of recruits needed to actually expand the service will mean by 2023 a third of police officers in the county will have less than three years' service each.
Chief Constable Stephen Watson told the meeting: "You have keen, able, bright young things but there is a lot of experience to be put on predominantly young shoulders very quickly.
"There are no issues which cannot be overcome; they will require a different way of doing things.
"It goes without saying we will see a significant increase in the size of the force and that is very much to be welcomed."
He also warned in the years ahead it was projected police would still need to make savings in some areas to balance its spending, notwithstanding the increase in officer numbers.
However, he added: "There are always grounds for optimism. There are gaps people might not see as something we are having to contend with. What we have is welcome growth. It is, in that context, good news."
South Yorkshire Police had learned to squeeze the maximum value from the resources it had, he said, and promised that would continue.
"The national uplift (in numbers) fits into a really positive operating model. We will be adding good to good."
The increase in financial terms adds £3.88 a year to a home in property band D.
However, in South Yorkshire more than half of all properties are in band A, where the increase will be £2.59 a year, taking the total annual contribution towards policing up to £132.03.
* Provided by the Local Democracy Reporting Service.