A MUSICIAN from Barnsley has been shortlisted in a national competition to find the UK's best young drummer.
Jack Haigh, of Silkstone Common, will compete alongside nine other finalists to take part in the Young Drummer of the Year contest, which aims to showcase the talent of top young drummers from all over the UK.
The contest, which was developed by drum education influencer Mike Dolbear and producer and industry manager Ade Holbrook, is something 14-year-old Jack has aspired to be part of for many years.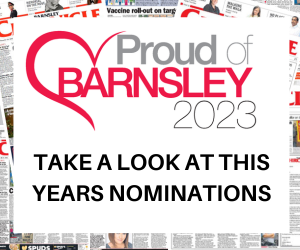 Having started learning to play the drums through Barnsley Music Service aged just six, music has played a huge part in Jack's life.
He has worked his way up through various ensembles and bands across Yorkshire and can play a range of musical styles, although his favourite style of music to play is heavy metal.
"I'm so pleased to have been placed in the top ten and can't wait to perform on stage in the final," said Jack.
"It's like a dream come true to have come so far and I'm just going to go out there, play my best and do what I love."
The Young Drummer of the Year contest is open to the public and will take place on Sunday at the Artrix Arts Centre in Bromsgrove.
See youngdrummeroftheyear.co.uk for more information.