A TEN-YEAR-OLD girl was praised after she donated almost 50 shoe boxes full of essentials to Barnsley's homeless over Christmas.
Ellie Jepson, 11, decided to help the homeless after seeing a man sitting in the rain while she was out shopping.
She decided to take part in the Christmas Shoe Box Appeal Barnsley which distributes shoe boxes filled with toiletries and other necessities to homeless people within the borough at what is often a difficult time of year.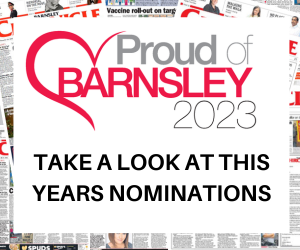 After her mum Becky Jepson, 33, found information about the appeal which was circulating on Facebook, Ellie printed out flyers which contained a list of the essentials needed and gave out copies of the items list to her friends, family and colleagues of her parents and also petitioned her head teacher to help.
Soon Ellie had amassed a large amount of donations, with items such as deodorant, toothbrushes and toothpaste, shampoo and biscuits filling up her kitchen on Tamar Close, Higham.
Becky recalls thinking the house looking as if it had been 'ransacked' due to the wealth of donations received.
Ellie received so many donations that she filled 46 shoe boxes which were dropped off at Wilthorpe Dental Surgery, who were also collecting for the cause.
The practice donated 86 boxes and Jackie Clarke, practice manager, praised Ellie for her work as she donated more than half of their total and it was the largest single donation the practice had had.
Her efforts have earned her a nomination for this year's Young Champions awards.
Becky said: "I could cry. I'm so proud of her it was such an achievement. My house looked like ASDA with the amount of items we had.
"She will be happy to have been nominated."