SOUTH Yorkshire's only Grade-I-listed park and garden has enjoyed an influx of visitors six months after re-opening its doors.
The 36 acres gardens and 500 acres of parkland at Wentworth Castle Gardens were previously closed to the public for two years, but re-opened in June after a 25-year lease was negotiated between The National Trust and Barnsley Council. Since then the site has welcomed more than 76,000 visitors which general manager, Sylvia Ward, hopes will increase with the introduction of new projects.
"In the past six months we have put signs and maps around the site to help visitors to enjoy what's available," said Sylvia. "At Christmas we had a really lovely star trail which went down well and we are hoping to introduce more events like that in the future.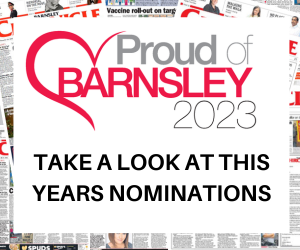 "For us, it's all about the long-term plans for the site. We don't want to rush anything and we want to make sure that we have the public in mind when we are making decisions. We want people to visit all year round - not just for a one-off."
During the 18th century, the house and gardens along with the accompanying land was owned by Sir Thomas Wentworth. He designed the gardens around the house to reflect his political views and also commissioned the creation of the sham castle folly which was designed to look like the ruins of an old castle.
"We are just about to start work on the Union Jack garden," said Sylvia. "The original purpose was of the garden was a way for Thomas to express his political views and identity and we will be working with that theme with different groups in the coming months.
"There will also be work up at the ruins of the 'castle'. We have a lot of listed buildings to work with which is why it's important that we maintain the buildings for generations to come.
"We've got a lot of parkland to work with and we would love people to engage with that landscape as we work to see what's best for the nature out there."
The gardens also have around 150 volunteers who help around the site, a role which Sylvia is keen to expand upon.
"We are always looking for more volunteers to help the park and gardens to run smoothly. Our volunteers help around the gardens and drive the buses around the site and they really go a long way to making the park a lovely place to be."
If you would like to volunteer at the gardens, or to find out more information about the events taking place visit the National Trust website and search for Wentworth Castle Gardens.