FAMILIES who live on a street which has been blighted by floods say they are living in 'anguish' following two recent storms which has seen water levels rise to precarious levels.
Residents on Lang Avenue, Lundwood, have been hit by flooding in 2007, 2012, 2015 and last year and say they're living in fear following Storm Ciara and Storm Dennis which saw residents wake up to see their gardens waterlogged.
Although the recent weekend storms were not as bad as the one in November, some of the houses which were badly damaged then are still in the process of being renovated and the latest storms has caused fear among residents, who do not have home insurance due to the flood risk.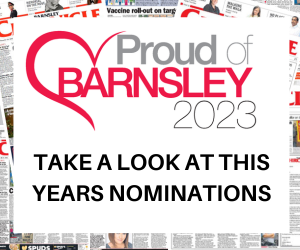 Stephen Halliday, who lives on Lang Avenue, said he's spent the last five months living upstairs in his house.
"I lost everything in the 2007 floods and I've had to save to have my house repaired again and again," he added.
"My wife and children can't stay here because it's not habitable. I'm staying here because I'm worried people will loot the house if they know it's empty.
"The water seeps through the floor when it rains and you can't rest. It's caused no end of stress, anxiety and you're frightened when it rains.
"You contact Yorkshire Water who claim the field is the responsibility of the council and you contact the council who say it's up to Yorkshire Water to sort a flood defence. We're being passed form pillar to post and no-one is listening.
"As soon as it rains you're waking up and checking outside to see if the water level is rising."
Jeff Cooke, who also lives on Lang Avenue, said: "Living like this is killing us, it's as simple as that.
"My eldest is about to sit his GCSE exams and my youngest is about to take his year six SATs. How are they supposed to revise when they are constantly living in fear that their home will end up flooding?
"I look at my house and it's leaning. There needs to be a structural survey taken out on this street because I don't think the ground is stable. In 2007 five houses were knocked down because they were beyond repair following the floods.
"The mess that comes into the house is unbelievable. I've seen dirty tampons, nappies, poo and leeches. In summer the house stinks. It's not a life we should be living."
Coun Vicky Felton, who has helped residents over the last two weekends, is calling for action from both Yorkshire Water and the council.
"Lang Avenue has had issues with flooding for many years and it's heartbreaking to see residents in tears and living in fear every time it rains," she told the Chronicle.
"The community spirit has been amazing while I have been helping out but a more stable solution needs to be found because these residents are crying for help. They can't continue to live like this."