Barnsley's two highest-placed non-league sides are set to meet in front of a bumper crowd tomorrow in a must-win match in their battles at either end of the table.
Promotion-chasing Penistone Church travel to relegation-battlers Athersley Rec's Sheerien Park Stadium for a 3pm fixture in the NCEL Premier Division. When the sides met earlier in the season, Church won 3-0 in Penistone. Rec have not played this week and are last, ten points adrift in the only relegation place.
Athersley manager Pete Goodlad said: "It will be a great occasion and we're looking forward to it. We're hoping for one of our biggest attendances of the season so hopefully the weather is OK. "Barnsley FC are away at Reading so we hope there will be a lot of local interest in it.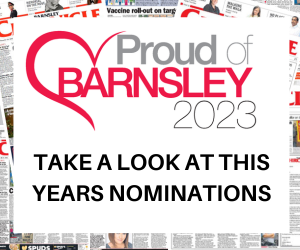 "Penistone are a quality team and I expect them to get promoted, but we know we can beat anyone on our day. We won at Hemsworth MW who are one of the other really strong sides in the division. We will be going for a win." 
Church won 3-1 at home to Bottesford Town on Saturday.  They are now second in the table, with a five-point cushion from the sides outside the three promotion places – many of whom have played several fewer matches. Church manager Ian Richards said: "We always look forward to playing our local derby with Athersley.  They are our neighbours but also good friends. We have tried to help them as much as we can by loaning them two very good footballers in Chris Snaith and Jack Sheppard. Rec have a lot of other good players as well. They are working incredibly hard to try to stay in this league. 
"We have to make sure we work extremely hard in this game. We can't look at their league position, we have to see it as a really hard derby match for 90 minutes. We have to compete for every ball, challenge for every tackle and focus on getting three points. We just need as many wins and points as we can get."