STAFF and students from a Barnsley secondary school will be picking up their paintbrushes to decorate a bear in aid of charity.
Students from Barnsley Academy will participate in the 'Bears of Sheffield' event which aims to raise money to transform the cancer and leukaemia ward at Sheffield Children's Hospital.
As part of the fundraising effort, each school involved must raise a minimum of £750 and decorate a bear sculpture to join the larger bears on the trail, which will be on display this summer in and around Sheffield.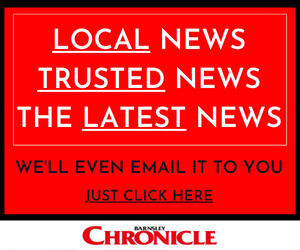 The project is a new take on the previous Shefflield-wide art event 'Herd of Sheffield' which raised £610,000 for the hospital.
Steve Dixon, principal of Barnsley Academy, said: "All of us at Barnsley Academy are delighted to be involved in this year's Bears of Sheffield project to help raise money to transform the Cancer and Leukaemia Ward at Sheffield Children's Hospital.
"Giving our students the opportunity to give back to the local community and take part in important initiatives like this forms part of our commitment to deliver an Education with Character. This means that alongside helping them achieve academically, we strive to develop their sense of character, compassion and service through a range of inspiring and enriching experiences so they grow into active young citizens.
"I'm looking forward to supporting our students as they fundraise for the charity over the coming months and decorate our school's dedicated bear sculpture contributing to what looks set to be a fantastic art trail across Sheffield."