A FORMER prisoner of war has celebrated his 100th birthday alongside friends and family.
Les Attoe hit the milestone last Wednesday, with fellow veterans - including fundraiser Ben Parkinson - and residents of Cherry Tree Court, Goldthorpe, holding a party for the former Second World War paratrooper.
A member of the Barnsley Parachute Regimental Association (PRA), Les spent 14 months in Stalag 4B, in what is now Brandenburg, Germany.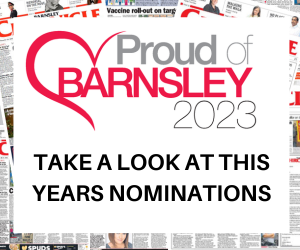 On his 99th birthday, friends and PRA members grouped together to replace Les' medals after they were stolen in a burglary at his previous home in Kent.