ANGER over 'constant' flooding which has resulted in schoolchildren being splattered with discharged sewage from overflowing drains has led for calls for Yorkshire Water to take urgent action.
A furious resident claimed children going to and from school are being splattered with effluent as sewage overspills along Barnsley Road near Bridge End, Penistone.
And Steven Turner says that, despite frequent requests for action, nothing has been done.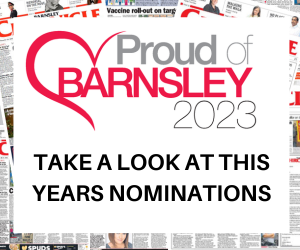 Mr Turner, a gas engineer who has a field by the side of the busy road, said: "There is flooding along Barnsley Road every time it rains or there is a shower. This has been ongoing with Barnsley Council for two years. It is constant.
"The main sewer runs up the road and that has been overspilling."
Mr Turner, who lives in the town but keeps chickens in the field, has reported the problem to both Barnsley Council and Yorkshire Water.
"Someone from the council came out and agreed it was blocked, put a pipe into the drain which got stuck and is still there - since last May," he said.
"Sewage bubbles up and kids on their way to and from school are getting splashed with effluent.
"I have reported all this to Yorkshire Water. Someone came out to the site but have not been back as far as I am aware. I have seen kids get covered in filth."
Mr Turner says a shed he owns on the field has been battered by water and is ruined.
"It will cost thousands to replace," he said. "But this is hitting properties all along the road."
Mr Turner has also raised the issue with Coun Hannah Kitching, who represents the Penistone West ward.
She told the Chronicle: "I am sympathetic - Mr Turner is right and this needs sorting.
"Any issue with foul water is a Yorkshire Water problem and they have said that, in part, problems are caused by gulleys not being cleared often enough by Barnsley Council.
"So the buck keeps getting passed. There are drainage problems there without a doubt and Barnsley Council is not as proactive as it might be."
The council confirmed that as part of its budget for 2020/21 - which was approved last week - more repair work on gulleys is due to take place in worst-hit areas.
A Yorkshire Water spokesman said: "We appreciate that any type of flooding is unpleasant. Our team have been out to Barnsley Road near to the junction of Watermill Court, Penistone, and have carried out the necessary work to try to resolve the issue. "We've also checked the sewers with specialist CCTV cameras to make sure there are no further issues."