A PROMINENT councillor who blames 'dark forces' for his deselection by Labour has announced he will challenge his former party as an independent.
Stairfoot councillor Wayne Johnson claimed he was forced out last year as the party stated its preference for Karen Dyson to stand in the ward, which he's represented for eight years.
After a selection meeting at the town hall saw him lose by 11 votes to seven, Coun Johnson said he was offered a chance to stand in the neighbouring Worsbrough ward - but he said his loyalty to Stairfoot and the branch's 'toxic' atmosphere led to him go his own way.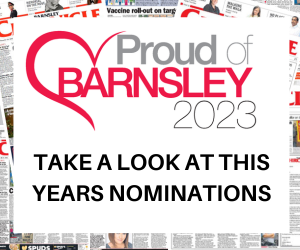 Coun Johnson said: "The branch has been toxic for 20 years - I'm not the first person to have to deal with this treatment. There are dark forces at work that are manipulating the democratic process.
"I was elected to make decisions for the people of Stairfoot, not to be dictated to by a handful of people who meet in smoke-filled rooms.
"I made a decision they didn't like and they insisted I reversed that decision.
"I said if I did, that would be me done. I was told there and then I would be deselected.
"It comes down to vested interests and nepotism."
According to the council's attendance figures, Coun Johnson has a strong record having attended 155 out of 165 meetings.
He has also chaired the Central Area Council since last year.
Coun Johnson may otherwise be familiar for the menswear business he ran in the 1970s, before he set up a market stall specialising in ladies' tights.
"If I lose, I'll take it on the chin," he said.
"I ask people to vote on my record, on my actions in the community.
"It's nothing to do with political leanings. I'm there to speak and work on behalf of people in Stairfoot."
Coun Johnson said it was a 'good time' to break away from Labour, with the rise of Barnsley Independent Group and Hannah Kitching's Lib Dems the 'best thing that's happened' to the chamber.
He added: "As a Labour councillor you're expected to tow the party line, but now I'll have the opportunity to speak up on subjects I haven't been able to.
"I'm looking forward to being able to speak more freely than I have as part of the majority group."
Coun Johnson will remain a Labour councillor until the elections in May.