Gerhard Struber admits Barnsley are in a 'very difficult' position after their 2-0 home loss to Cardiff City left them bottom of the Championship and seven points adrift of safety. 
The head coach also questioned his team's attitude and said, in the second half, they played like a youth team. 
Struber said: "Honestly, it is difficult. We have a gap of seven points. We don't look at the table, we have to bring a better performance in the next game. That is the only thing that can have an impact. It is not easy for us, that is clear. But we have to show the fans a different face of Barnsley FC.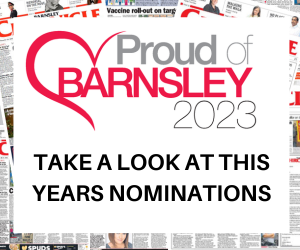 "The pressure is high. The second half was a professional team against a youth team. My team can play very well but also we sometimes have big problems to bring a performance that can keep us in the league." 
Cardiff netted twice in less than two minutes midway through the second half, in which Struber was very disappointed with the performance. 
"We showed our fans two faces in this game. The first half was not a special performance but it was OK. We knew the opponent is very difficult with many long balls and they win, especially in the aerial duel, every header against us. 
"But in the second half we completely forgot our plan. My boys forgot to play with good possession and to play quick. When we play in the same style as Cardiff we have no chance because we don't have the players for that style. Cardiff showed us the energy the game needs, we could not win second balls or have control of the ball.
"After the goals, we did not have the right attitude to come back. The energy after the first goal was completely zero. It is a disappointing moment for me and my whole team. We have such big ups and downs in our performances and I have no answer for that." 
Thousands of Barnsley fans left before the final whistle. Struber said: "I can understand this. When you come to the stadium you will see a team that is fighting but, after the first and second goal, we didn't show the fans a good attitude. It is not easy for the team when the fans go but it is also not easy for the fans to watch this game."
Aapo Halme missed a long ball for the second goal. Struber said: "I was disappointed with the defending for both goals, especially the second one which was an individual error. But the whole second half was not enough to win or get a point. It was too easy for Cardiff." 
Captain Alex Mowatt said: "It was a tough one to take. The second half performance wasn't good enough at all. In the first half, we stuck to the gameplan. We knew they play long and they have big lads. 
"In the second half, it was completely different. They pinned us in and we couldn't get out.  It was just the basics. We won all the second balls in the first half but they were doing it in the second half and played the game in our half. The first goal is a scrappy goal and the second one is not good enough."
Barnsley's next game is at Queens Park Rangers in a week's time. Struber said: "We are looking forward. We have a week to bring the boys to another situation. But right now it is not easy.  "I am 100 per cent convinced we will have a good week in training and bring good energy in the next game. But today I am disappointed and I don't understand how we completely lost our plan in the second half."