CHILDREN who are preparing to celebrate their birthday may be left with nowhere to blow out their candles after a play centre mysteriously closed its doors after more than two decades.
Pirates Cove, based on Aldham House Industrial Estate, Wombwell, has been 'unreachable' on social media or by telephone for the last week.
The venue, which opened in 1995 and claims to be Barnsley's longest-running indoor children's play area, has a sign on its door saying it will be closed 'indefinitely', but concerns have been raised this week over the management's handling of the closure.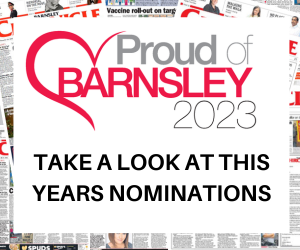 Parents told the Chronicle that many have pre-paid or left deposits for upcoming parties, but have been met with silence when they have tried to contact the venue.
They have now been left worried that their children will not be able to celebrate their birthday atPirates Cove, which is celebrating its 25th year in business.
One parent, who did not wish to be named, contacted the Chronicle and said that he paid the deposit for his daughter's third birthday in January, and he hasn't heard anything since.
"My daughter's birthday party is due to take place in two weeks' time and I've tried to contact them numerous times to pay the balance," he added.
"I'm not usually one to chase because I'd more than happily pay on the day but I'd hate to turn up with 13 screaming three-year-olds and find the place deserted. It would be awful for my daughter.
"I'd just rather know where I stand so it gives me time to arrange something else. I've been down to the building and no-one is there, and the business next door said that they haven't seen anyone there, but heard the alarm constantly sounding."
Another parent said that she had paid a £50 deposit but has not heard anything since.
"My child's birthday party is supposed to be at the end of the month but I've tried time and time again to contact them but I've had no luck.
"Invites have already been sent out and I'm now panicking trying to make other arrangements."
Cascade Water Systems, who reside in the building next door, confirmed that the alarm in Pirates Cove had been sounding but it was turned off by the owner, Keith Oldroyd, last Tuesday and he allegedly said they would be closed until further notice.
A sign has since been placed on the door stipulating that Pirates Cove will be closed 'indefinitely'.
The Chronicle attempted to contact Pirates Cove and the owner, Keith Oldroyd.