A WARD at Barnsley Hospital has been cleared and readied to help treat victims of coronavirus, the Chronicle can reveal.
Patients who had been staying at the Acorn Unit - normally used for the care and rehabiltation of the elderly - were transferred to care homes last weekend so the unit could be prepared for treatment of coronavirus cases.
The Acorn Unit is on the top floor of the Gawber Road hospital and normally provides specialist support and rehabilitation for up to 14 days for people who are due to leave hospital.
It was created in 2017 following the closure of Mount Vernon Hospital.
Barnsley Hospital is one of numerous organisations across the borough gearing up for a surge in cases after it was confirmed two people had already been diagnosed.
The council confirmed the news last Friday but said it would not be issuing any updates on further cases.
A spokesman for Barnsley Hospital told the Chronicle yesterday that they were 'well prepared' to deal with any escalation of cases and that services would continue to operate as normal.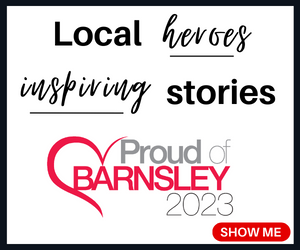 An NHS spokesperson said: "The NHS in Barnsley and Public Health England are well prepared for new, infectious diseases.
"The NHS has put in place measures to ensure the safety of all patients and staff while also ensuring services are available to the public as normal.
"Do not go to a GP surgery, pharmacy or hospital. Call 111 if you need to speak to someone."
Barnsley's schools - many of which are preparing for exams - are also starting to put plans in place to cope with more cases and leaders Outwood Academy in Shafton, one of the town's largest secondaries, said they are prepared for any closures.
A spokesperson from Outwood Grange Academies Trust told the Chronicle: "As an entire trust of 32 academies, we have been through our emergency plans and developed contingencies should we have to close or partially close due to either government instruction or due to staff absence.
"In the event of any closure, partial or full, we will use our official local media outlets, send a message via our parent text service and put a message on our website.
"We are preparing to provide work for our students should we have to close the academy for any length of time and we are well-prepared for this situation, with excellent IT systems in place.
"We have been developing our use of Google Drive, where we can share resources, and Google Classroom. With this, we can replicate classes, distribute work, grade and send feedback, and see everything in one place.
"We will use this system as the 'one-stop-shop' for all work to be accessed, and updates will be given as we continue our preparation."
Julia Burrows, director of Public Health at Barnsley Council, reassured people that the local authority is continuing to 'work closely' with their health partners and arrangements are in place to 'manage the situation'.
Ms Burrows said: "We've been reviewing all of our council business continuity plans to make sure we are in the best possible position to respond.
"We were expecting we would see cases in Barnsley at some stage, and we can confirm we have two cases in the town. These are unrelated and contracted the virus outside of the borough. We send our best wishes to the individuals and their families as they continue their recovery.
"I want to reassure residents that Public Health England have contacted anyone who has been in close contact with these cases, and we're working closely with health partners to manage the situation.
"At this stage, the risk of transmission is low, and I do want to emphasise to our residents that people should continue to go about their daily lives as normal.
"The small number of confirmed cases in the borough suggests that we're still in a period of containment and we're not yet seeing evidence of it spreading in the community.
"We know it's a rapidly evolving situation, so I do want to prepare residents for the possibility that we will see an increasing number of cases in Barnsley in the coming weeks or months. On this basis, we do not intend to announce new cases and we would encourage people not to speculate about individuals.
"For the rest of our residents, it's really important to emphasise that the risk is low, and they should continue to go about their daily lives as normal."
* The NHS's 111 service has an online coronavirus service that can tell you if you need medical help and advise you what to do. Use this service if you think you might have coronavirus, if in the last 14 days you've been to a country or area with a high risk or you've been in close contact with someone with the virus.