BARNSLEY'S smoking-related hospital admissions are among the worst in the region, a damning report has revealed.
The study, compiled from Public Health England's figures, reveals Barnsley is second to only Hull in the worst-hit list across Yorkshire and the Humber, with smoking accounting for 3,881 out of 100,000 admissions in 2018/19.
Around 17 per cent of the Barnsley population over the age of 18 are smokers which caused 317.9 smoking-attributable deaths per 100,000 people between 2016 to 2018.
Smoking prevalence across Barnsley was at 21.2 per cent early last year, which equated to more than 52,000 smokers in the town or more than one in five people, although latest figures suggest that that percentage has dropped by about four per cent as a result of the stop-smoking scheme.
Keen to help the Barnsley population to kick the habit, the local service - Yorkshire Smokefree Barnsley - plans to expand its services in the Dearne area.
The service works throughout the borough and has links with Barnsley Hospital to help the public to give up the habit.
Healthy lifestyles advisor, Emma Hudson spoke at the Dearne Area Council meeting about the services provided, and how it can help people to give up the habit.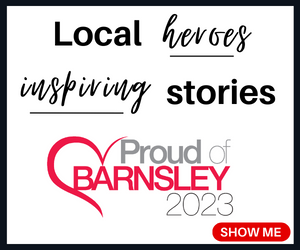 "We provide a stop-smoking service across the borough but we are really focusing in on the Dearne area as we have recognised it as needing more support," said Emma.
"We offer multiple services to help the people in the Dearne area to stop smoking and we now run one-to-one meetings which are proven to help people to quit and to stay smoke-free for longer than the four-week quit period.
"While the number of smokers is falling within the town we are working to ensure that more people quit and to prevent young people from taking up the habit, which we have seen a rise in because of vaping."
The crackdown on smokers comes as part of a council-led initiative to try and make the habit invisible.
Breathe 2025 was launched in 2018 to try and prevent children from picking up the habit by introducing 'non-smoking' zones throughout the town, and to reduce the amount of smoking-related litter around parks and other public spaces.
Initiatives such as last year's 'Stoptober" event - which encouraged people to stop smoking during October - helped to bring the number of smokers in the town down even further.
The 'no-smoking' zones which are in operation around the town hall, outside primary schools and in playgrounds, and around Barnsley Market.
Coun Jim Andrews, cabinet spokesman for public health, said: "Evidence shows that if young people see smoking as part of everyday life they are more likely to smoke themselves so by making smoking invisible to children, we hope to vastly reduce the amount of children and young people picking up the habit and inspire a smoke-free generation."