Barnsley legend Adam Hammill hopes he can go back to Oakwell in some capacity once football restarts and he returns from isolation.
The winger's six-year-old daughter, Laney, has cystic fibrosis so is counted in the group who are 'at risk' in the coronavirus outbreak which means the entire family will stay in their Liverpool home for the next 12 weeks.  Hammill, who played 199 games for Barnsley in three separate spells before leaving in 2018, is currently at National League side Stockport County. 
He told the Chronicle: "We're all at home at the moment. It's going to be hard but it's for the best and we'll make it through. We're doing yoga with the kids, planting in the garden and keeping them active as well as schoolwork.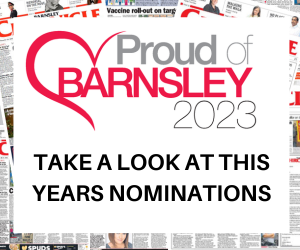 "I'm trying to keep fit on the treadmill but it's not the same as going into training. I was injured earlier in the season and I was due to be in the squad for the first time last week but the games were cancelled." 
Hammill would love to begin his coaching career in the Oakwell academy.  He said: "I have always hoped to come back to Barnsley at some point.  I have been speaking to members of staff there about doing some courses and sessions there in pre-season and I am working towards getting my coaching badges. 
"Obviously everything is up in the air at the moment and the club has bigger issues to look at but, hopefully, that is something that can happen in the future. To be a coach at the Barnsley academy would be a fantastic next step for me when my playing career finishes.  It's a club I love. I think I have a lot of knowledge to pass on and I could put my own twist on training and make it fun." 
Meanwhile, Hammill is hoping the coronavirus pandemic will bring the best out of people. He said: "At times like this, football isn't important.  You have to stay close to your loved ones and stick together. Of course we do miss football because it's a massive part of our lives and important for our mental health.  I have had mental health issues myself in the past and I think talking about it is the most important thing, especially at times like this.  Hopefully this whole situation will bring us all closer together and encourage people to help each other more."