A WARNING has been issued after reports of callous scammers taking advantage of the coronavirus crisis to dupe trusting residents into providing bank details and cash were made to police.
South Yorkshire Police's fraud team have urged Barnsley residents to be vigilant after learning criminals were posing as government officials, calling people and claiming they were due a tax refund if they contracted the virus.
As well as this, doorstep fraud - which has seen criminals taking advantage of the influx of genuine volunteers offering their services to go shopping for at-risk residents - has dramatically risen according to bosses.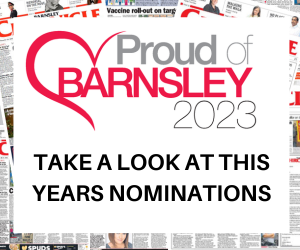 Local officers are now working alongside the National Crime Agency (NCA), Action Fraud and Age UK as it's feared the majority of people targeted fell into the elderly bracket, many of whom are in self-isolation due to the virus' spread.
A police spokesperson said: "At challenging times like this, we see the community spirit of people locally demonstrated in many ways.
"We know that groups are setting up all over Barnsley to offer support to people who are isolating. While in the vast majority of these cases, the individuals will be well intentioned, there may be some who see this as an opportunity for their own criminal gain.
"People carrying out shopping on behalf of you, or a loved one, will at some point need to be paid. If you give them cash, how do you know they will come back with the goods? If you give them your bank cards, they have access to all of your funds.
"Doorstep fraud is a crime. It happens to a wide range of people with all sorts of backgrounds. Please report it if it happens to you.
"We also encourage you to share this information with your loved ones.
"There is one type of emerging fraud threat relating to coronavirus. This fraud is one in which the victim receives a telephone call from the suspect purporting to be from a government department stating they could claim money back if they contract the virus.
"The victim provides the suspect with their personal and bank details and these are then utilised by the suspects for criminal purposes.
"A number of media releases have been carried out in relation to this fraud and it has been identified as part of an emerging national fraud threat."
Andy Foster, protection officer for financial-related matters for South Yorkshire Police, admitted that fraudsters' activity remained a 'serious concern' for officers in Barnsley.
"We're seeing hundreds of cases on a monthly basis across South Yorkshire it's no exaggeration to say it's an epidemic and it's something forces struggle to prevent due to its nature," he told the Chronicle.
"We believe many victims opt against reporting costly crime simply because they're embarrassed and often do not even tell their families.
"I would advise anyone receiving unsolicited calls via their home phone to contact their telephone provider and ask them if they provide a free call-blocking service."
* If you have received a hoax call, report it to Action Fraud on 03001 237040.