Martyn Moxon hopes that the coronavirus does not prevent his Yorkshire CCC side from playing this season and that his beloved Barnsley FC can stay in the Championship however it is             concluded. 
Former England batsman Moxon, from Stairfoot, is the director of cricket for Yorkshire who returned early from their pre-season trip to Mumbai on March 14 and have now suspended training for the season which was due to start this week. 
He told the Chronicle: "It looks as though it will be a prolonged delay. The worst case scenario is there is no cricket at all but hopefully we can get out there in June or July and have a shortened season. We can't realistically play past September. We can't really plan anything but are working from home the best we can. The players are training from home and that's all they can do at the moment. We are waiting for any update on the situation but there is no sign that that will come any time soon."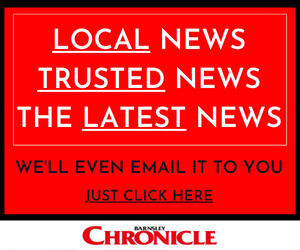 County cricket is set to lose a lot of money from the suspension, especially if it means The Hundred – the new tournament which is expected to bring in £2million to Headingley as a host venue – cannot run its first season.  The ECB announced this week that it had made £60million available to clubs. The 18 First Class counties will share £40m, with £20m in interest free loans made available to grassroots clubs.
Moxon said: "The financial impact is huge. We have furloughed a large majority of our non-playing staff and we're trying to tap into the government's funds for businesses. Otherwise we would have had to make redundancies. Every business will take a big financial hit and cricket clubs are no different. It could take time to recover." 
Yorkshire were hoping to compete for the County Championship title as well as the Twenty20 Blast and 50-over One Day Cup in 2020. He said: "It's really disappointing because the lads had been working hard all winter and we had signed some exciting overseas players as well as Dawid Malan (England batsman). They are still in good spirits and communicating over WhatsApp but, the longer this goes on, the more difficult it will get. 
"We felt we had a good chance of doing well this season and, hopefully, we will still have a chance to win some trophies if there is some play at some point. But, when you look at the bigger picture of people dying in their thousands, cricket is not that important." 
Meanwhile, Moxon hopes his hometown football club – whose games he attends when possible – will stay in the Championship despite being currently last with nine games left.  But he expects resistance if the season is declared null and void.  He said: "If it gets scrapped there will be a big hullabaloo. I hope that the season starts again and we can pick up enough points to stay up, instead of the season being null and void. There have been some good performances, especially in the last few months, so there is still hope."