A FOODBANK which has seen seeing a surge in referrals due to coronavirus has appealed for more donations to be handed in to stop people in the town going hungry.
Barnsley Foodbank Partnership reopened its doors last week after a short period of closure due to the virus.
However, they have since seen a surge in referrals which 'will only get worse' according to chair of the trustees, Mick Neal.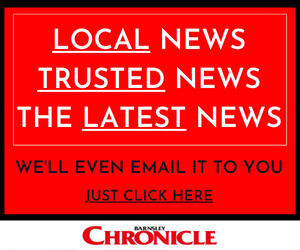 "When we reopened we were at the volume of referrals we had before the closure, but now we are seeing it rise as more people are starting to need help.
"As it's been almost a month since a lot of people have been put on furlough or have lost their income because they are self-employed, people are really having to tighten their purse strings and are turning to us for help."
Mick believes this problem will worsen even after the outbreak has ended.
"It will take a while for things to return to 'normal' once the virus has gone," added Mick. "People will be feeling the financial strain of this for a while and we want to make sure that they can turn to us when they need it."
Now, the foodbank is appealing for donations to enable them to help as many people as possible in the coming weeks.
In response to the growing demand on the service, they have opened more collection centres to make it easier for people to have access to the service.
"Our biggest problem at the moment is having sufficient food," said Mick.
"We need meat, potatoes, and long-life milk as well as fruits and vegetables.
"It's been very difficult for people to make donations because of panic buying but we just want to encourage people to give what they can because some people don't have anything."
For information on how and what to donate visit barnsley.foodbank.org.uk.