RESIDENTS from a Darfield care home helped raise spirits after a video of them singing went viral.
The residents from Thornhill House were recorded by manager Christian Whiteley-Mason after they began an impromptu performance of Dame Vera Lynn's wartime hit song 'We'll Meet Again'.
Christian posted the video on social media and it was quickly shared around, with many people commenting on how the singing had helped to cheer them up.
"Some of the residents were a bit down in the dumps with not being able to see their families," said Christian. "We were all in the lounge and we had the radio on and 'We'll Meet Again' came on and they all perked up and started singing.
"We went out into the garden and carried on singing and I recorded it just for social media - I never expected it would take off as it did."
The residents have now recorded a CD with money from the sale going towards a party once the virus has passed.
"When this is all over I want to put on a party for all our staff and residents because it's been a difficult time for them and I want to say thank you," added Christian. "The money from the CDs will help to buy a drink for staff and residents and a singer to entertain us all."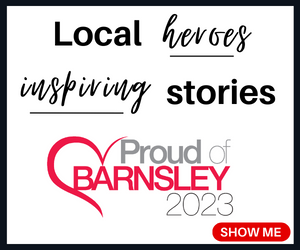 Christian had 100 CDs made, which were all sold within the first week. The CDs have been sent across the globe with Christian shipping orders to Australia, Italy and Scotland and more have been ordered due to its success.
The CD features four songs - We'll Meet Again, I Want To Break Free, It's A Long Way To Tipperary and Over The Rainbow.
Staff and residents have also been taking part in the weekly applause for NHS and frontline staff and have taken to singing to show their support. This week Christian arranged for family members to stand opposite the care home to help raise the spirits of the residents while they sang.
"While we have been offering a lot more activities to help stimulate the residents," said Christian. "They have been missing their families and I know it must be worrying for the families themselves as they can't come to check up on their parents or grandparents.
"With this week's applause I arranged for some family members to stand opposite the care home so that they can be seen by our residents. It really helped to cheer them up and put a lot of worries to rest."
Christian added that the residents will continue to sing as they applaud NHS staff.
To purchase a CD please contact Thornhill House on 751703.