Some of Barnsley's greatest ever players have paid tribute to former Reds player and manager Norman Hunter. 
The England World Cup winner and long-serving member of Don Revie's all-conquering Leeds United side died last Friday, aged 76, after a battle with coronavirus. Hunter played 34 games for Barnsley after joining in 1979 then managed the Reds between 1980 and 1984, earning promotion to Division Two and overseeing arguably the club's greatest side in living memory. 
Mick McCarthy, who played alongside Hunter then was an almost ever-present under him until leaving in 1983, told the Chronicle: "I loved Norman. He was such a lovely man and I learned so much off him just by listening to him. He was a very genuine, nice, caring man and he loved the community and the club. To play with then under him in my early 20s was vital to my career in football. He gave me a lot of advice and help.
"When I heard I would be playing alongside Norman, you can't imagine how thrilled I was. He made his debut alongside me at Lincoln in the League Cup and we got battered by Tony Cunningham and Mick Harford, but we won the replay then things improved after that. 
"We all got to know his wife and family, because he was a real family man. I remember picking him up from Barnsley Hospital once, after he'd had an operation on his knee, because I was the only one who knew how to drive his car which was an automatic.
"He was a terrific manager. We played some great football under him. He always wanted us to get on the ball in training and would stop us lumping it long. Since we got the terrible news that Norman had died, there have been a lot of pictures going around of his Barnsley team and it was very good one which was a pleasure to play in."   
Former Reds striker Derrick Parker, who played with and under Hunter at Oakwell, said: "It's just tragic and I was so shocked. He was such a genuinely nice man and that is what so many people have said to me about him.  "He had had a fantastic career with Leeds and England but there was no ego at all. When I signed for Barnsley, I was just thinking: 'I am going to be playing with a legend.' I was starstruck.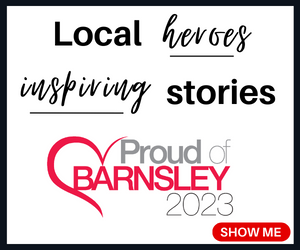 "He was known for being hard as nails and brilliant in the tackle but I didn't realise how incredibly skilful he was until I played with him. He was very good at playing myself and Trevor Aylott in on goal with his left foot. I just feel really lucky that I was able to play in the same team as him. When we used to have games of five-a-side in training, Norman was usually the first pick even ahead of players like Ronnie Glavin and Ian Banks – partly because no one wanted to be tackled by him but also because you just couldn't get the ball off him.  
"I remember one of the last games he played, he was running with an opposition player and pulled a calf muscle. He started to limp then threw himself at the player and tackled him with his head. He could have got kicked in the face or trampled on but his competitive instinct was to put his body on the line for his team. It was hilarious and I have never seen anything like it.
"After Norman took over as manager, we went on a 20-game unbeaten run and got promoted. He had a great way of getting players on his side so we had a fantastic team spirit. There was a slightly more relaxed attitude in training than under Allan Clarke but still with a lot of professionalism. He was definitely one of the best managers I played for." 
After the promotion in 1981, the Reds went on a post-season trip to Florida and the players created a list of requests for bonuses in their contracts for the next season. Parker said: "We were on a bus and I went to the front of it to tell him the list. He listened to it, basically said no to everything, then said: 'b***** off to the back of the bus, I am on my holidays.' We all found it funny." 
Joe Joyce, who played for Barnsley throughout Hunter's tenure as manager, said: "It's very upsetting. He was a great man. Norman was very influential in my career. He gave me lots of opportunities and I will always be grateful to him. 
"I remember a game at Blackburn Rovers and, in the last minute when we were drawing, I took a quick throw-in to try to get the winner but we lost the ball and it led to them scoring. I knew it was my fault and I felt terrible all weekend.  Norman called me into his office first thing on Monday morning and I thought I was in big trouble. He said: 'I did something very similar when I was your age and I've never forgotten it. I know you won't forget this, but I know you'll learn from it.' To hear that from someone like him was massive and I was able to put it behind me there and then.
"The Barnsley team in the early '80s was easily the best team I played in, but it was brought together by Norman and the way he wanted us to play.  He came back to manage my testimonial game years later which was very good of him. He was a fantastic man."