Barnsley are working towards a return to training at Oakwell on May 16 but head coach Gerhard Struber admits that may not be realistic.
The Reds – who would have been due to visit Brentford in their final game of the Championship season tomorrow – have not played in eight weeks since the 2-0 home loss to Cardiff City on March 7 while players and staff have not been at Oakwell for seven weeks.  The EFL have told clubs not to return to training until May 16 at the earliest but media reports this week have claimed that the Premier League is targeting a return to playing on June 1 or June 8 with the domestic season then running until late July.  A return would involve players training in small groups, travelling to and from Oakwell on their own and washing their own kits.
Head coach Struber told the Chronicle: "At the moment, that (May 16) is our restart date for training sessions.  We hope that we can start then but, when I read the media reports from England with the infections and deaths, I don't know if it is realistic to start in the middle of May. Maybe we start later. We will do what the government advises."
Struber is currently at home in Austria, as is his coach Max Senft, while approximately half the first team squad are not in England as they have returned to their home nations including Germany, Austria, Spain, France and Denmark.  Under government quarantine rules, they would all have to spend two weeks in isolation once they return to the UK before they could go back to training at Oakwell. Under those rules, they would have to leave today to be training in Barnsley on May 16. 
Struber said: "This is the next challenge, to travel to Barnsley.  Many of our players are in many countries in Europe and, for everyone, it is a big challenge to come back.  We need a good, clear plan for that and, when we know when we can start training, we can start the process of travelling back. Many airlines are sleeping.  We will wait for another week. I think there will be more information in the next week.  We hope that, once there is more testing, the government can make that quarantine time a little smaller."
If games go ahead behind closed doors, players are likely to be tested before returning to training and ahead of every game. Struber acknowledges those tests cannot be taken away from NHS staff and other key workers.  He told the Chronicle: "When other people need tests, and footballers are picking up those tests – this is the first big problem and, when we have this problem, there is no chance for football."
In the last week, players in Struber's squad such as Dani Pinillos and Conor Chaplin have questioned the wisdom of the plan to return to play within the next month behind closed doors. Struber says that, in general, the players are keen to return but only if it is safe to do so. He said: "Many players wish that we can make the restart in the near future but they all say that we need a guarantee that it will be a safe and healthy situation when we come back. The biggest challenge is to make sure that the players and staff are all safe, this is the biggest question mark. It could also be a bad signal to other people if we are playing football and celebrating, when other people are infected and dying. We are role models and we have a big responsibility."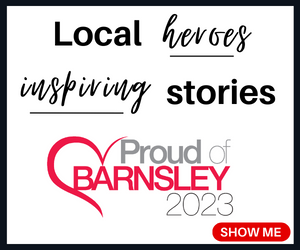 The Reds have put various staff on furlough leave – with the government supplying 80 per cent of their wages.  They include some first team support staff, academy coaches and other workers. Struber told the Chronicle: "This is a difficult time not only for our club but every club in the whole world.  Many clubs need help from the government in different ways. The way that Barnsley have gone is very helpful and a good measure to keep us financially strong.  "It is not easy for me that many employees are not allowed to work. But Luke (Dopson) my sport scientist and Sedgey (Craig Sedgwick) my physio are doing a brilliant job and we are the only three in our department of sport who work in our normal working model."
The players have been asked by chief executive Dane Murphy to consider taking a paycut or deferring their wages to help get the club through a period with no matchday income. Struber said: "It is a topic in our club.  "We need, in the next few weeks, a concept and new structure in case of deferral or something else. It is very important for the club so it has a good financial future. I hope for a good solution and I think we will have one in the next time."