TWO brothers from Monk Bretton have been putting their best foot forward by running four marathons in as many weeks to raise funds for Barnsley Hospice.
Oliver and Lucas Brennan, 12 and ten, wanted to fundraise for the hospice after hearing about the charity's social media appeal for urgent donations during the coronavirus outbreak.
The youngsters also wanted to keep themselves fit and active because they are no longer able to play for their beloved school football teams.
The boys have raised more than £250 before they have even set off on their first marathon.
Heather Brennan, the boys' mother, said: "They approached me one day asking if they could do a challenge that would raise money for a local charity during the outbreak.
"They chose Barnsley Hospice because it's a Barnsley charity going through a tough time at the moment and they knew they wanted to step up.
"They've always been sporty lads so they knew they needed a big challenge in order to push themselves as far as possible for a good cause."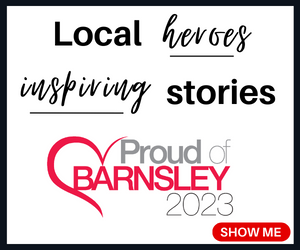 The campaign has had a lot of support on social media and the brothers have exceeded their initial goal.
"They set off on their first marathon on Monday, and we hope that the people of Monk Bretton will cheer them on and get behind them.
"We set an initial goal of £100 which they've already absolutely smashed - we're currently on more than £250 donations.
"The boys can't believe their support and want to thank everyone for their generosity at this tough time.
"I'm incredibly proud of them and wish them the best of luck on their challenge and hope they raise lots of money for a worthy cause."