BARNSLEY Rotary Club has donated £1,000 to a charity following a bumper donation of food before Christmas.
The club has been donating food to FareShare every week since they met with its chairman last year, and decided a monetary donation would be a good idea following the added strain put on the charity during the lockdown period.
Ex-councillor Linda Burgess, 75, of Cawthorne, and a member of the club since 2001, said: "It was a very immediate reaction from everyone here, and it was discussed we should be helping out local charities and businesses in our council meeting.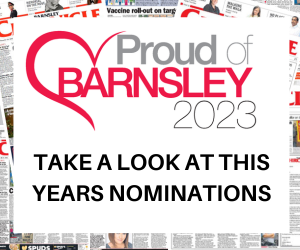 "Since lockdown, there are charities that obviously need as much help as possible, and because we'd already been donating food to FareShare, we thought it made sense to help them out.
"It's part of what Rotary is all about, we're passionate about helping the community and because we're unable to donate the food as often as we'd like due to the lockdown, we decided this would be a great idea."
Gareth Batty, chief executive of FareShare Barnsley, said: "We are working harder than ever during the Covid-19 pandemic to ensure that communities across Barnsley have access to food at this time.
"Working with our partners, our food provision has doubled in response to demand.
"We are delighted to be supported by Barnsley Rotary Club with their fantastic donation to support this work to help maintain and expand this provision in weeks to come."