Barnsley chief executive Dane Murphy admits the coronavirus crisis could 'severely impact our future' due to a lack of matchday revenue and season ticket sales. 
In an update released by the club, Murphy also confirms that the Reds are still paying their furloughed staff their full salary, topping up the 80 per cent up to £2,500 given to them by the government.  He added that the first team squad would return to Oakwell 'in short order', potentially next week although the Chronicle understands that depends on talks over the coming days. 
It is currently unknown when football fans will be able to return to watch live games, meaning Barnsley could miss out on vital revenue from season ticket sales for the 2020/21 campaign as well as matchday income.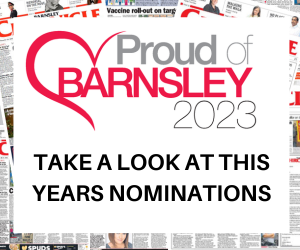 Murphy said: "This pandemic hit the British economy hard. Football has not been exempted. BFC can forecast and budget for specific eventualities, but this is a sight unseen. Even the most fiscally responsible have to adjust when all revenue streams instantly dry up.
"To help withstand the immediate impact of the pandemic, we utilised the government's Job Retention Scheme and temporarily paused operations. Staff have continued to receive all of their expected salary. 
"We have some outstanding personnel, who work tirelessly at Oakwell. I thank them for their continued understanding and support. Ordinarily at this time, the club would be selling tickets and hospitality packages for the 2020/21 season. This makes up a significant percentage of our annual revenue. With our community at the forefront of planning, a collective decision was made in March to postpone the 'on-sale date' until clarity on the return of football was received.
"However, we are now faced with the reality of a return to football without supporters in stadia, meaning BFC may have to operate without season ticket sales and matchday revenue for the foreseeable future. 
"For our club, the losses are significant and could severely impact our future. This predicament naturally presents a huge challenge and again, raises more questions. How do we remain sustainable long-term? How does BFC maintain the financial structure that has placed it ahead of its counterparts?
"There are countless variables to consider. Our board and senior leadership are laborious in effort to provide solutions to hurdles created by this crisis. To plot our way forward, it's going to be difficult. There is no easy answer. As I've repeatedly told our staff, we're a special club. Together, we will get through this.
"The British Government has signalled groundwork for a route back to normalcy. Our position will no doubt be influenced by EFL stakeholders and the decisions made over the coming days and weeks. What will not be influenced in the next eight months is our priority that supporters and the community at large will have a club to support once this crisis is behind us."
Murphy thanked NHS workers, especially at Barnsley Hospital, and added: "I would also like to thank all of you, our supporters. Whilst football may not be priority right now, BFC are sensitive to the many uncertainties surrounding the club's immediate future and the financial implications of the crisis. Your patience is not underestimated as we work to consolidate our status economically and within the EFL.
"The health of our staff has remained paramount throughout the enforced isolation. Although the Club has yet to receive a positive COVID-19 case from any member of the organisation, employee well-being will continue to be our primary focus. Especially as the British government and English football look to transition from previous protocol. 
"With the first team expecting to return to training in short order, we are working closely with Gerhard and his staff to ensure all players feel comfortable coming back to the grounds. Leadership across the club are collaborating to implement relevant protocols to ensure the environment at Oakwell is safe for coaches and players."