A YOUNGSTER from Brierley is putting his best foot forward by doing laps of his garden to raise funds for the NHS Blood and Transplant Trust.
Alfie Barnes, from Hilltop, aims to raise £1,000 for the NHS by completing 30 laps of his garden for every £5 that is donated.
The 11-year-old has been inspired by Colonel Tom Moore's fundraising efforts which saw him raise more than £30m for the NHS by completing laps of his garden, similar to Alfie.
Laura Barnes, Alfie's mum, said: "He's always wanted to help others, even when we was younger all he wanted for his birthday was animal adoption packs and donating to charities.
"It's no surprise to me that he's wanted to get stuck in, I think he's been inspired by the kindness showed around his community and couldn't rest until he did his part.
"He's only just started this week but he really has pushed himself. The thing is with Alfie is that he'd try to do it all in one day if he could.
"But we've told him to space it out and take it a day at a time.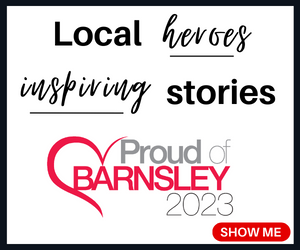 "He likes the thought of raising at least £60 because that is the amount of money it takes to transport blood to Barnsley Hospital.
"I'm so proud of him, and I hope it'll inspire other children to get involved in fundraising, especially during an uncertain time like this."
Visit gofundme.com/f/alfie-11-sponsored-laps-around-the-garden to donate.