BARNSLEY MP Miriam Cates says she has 'put her neck on the line' in the ongoing Dominic Cummings row.
The Penistone and Stocksbridge representative appeared on prime-time BBC this week to speak up for the Prime Minister's chief adviser.
And a backlash from across the country has even included 'some nasty abuse' amid public anger over allegations that Mr Cummings broke coronavirus lockdown rules by travelling from London to Durham with his wife and child.
"But I have had plenty of supportive messages too," said Miriam. "I have represented the people of Penistone and told the government what people think on both sides of the argument."
Miriam spoke out during the daily pandemic update after Mr Cummings gave a lengthy press conference explaining why he travelled 260 miles when people were being told to 'stay home'. He claims he and his wife were showing signs of illness and he wanted to secure childcare from family.
She said she did the high-profile programme because the issue is something about which she feels strongly as a parent of three children herself.
"I accept Dominic Cummings' explanation and what he said was telling in that he knows others might not have done the same but that any reasonable person could understand why he did what he did," said Miriam.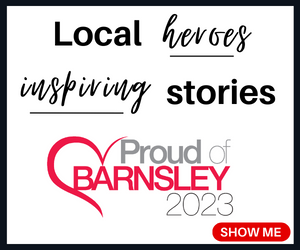 "Having looked at the lockdown laws, it is clear to me that a person could leave home to get help for a vulnerable person or child.
"I totally understand why people are angry and frustrated, but I think this has largely been down to a number of incorrect reports.
"I have tried to put myself in Dominic Cummings' position in terms of being a target, having threats made at his home and mobs of reporters at the door. That is not normal. To feel your wife and child could become unwell in those circumstances. Everyone has been facing hardship in this crisis and many far worse than Mr Cummings.
"But we should not be quick to judge. Parents have a right to protect their children but Dominic Cummings is not above the law."
Miriam says Mr Cummings should not resign, adding: "There is no doubt it is a very difficult situation. It has dominated the media and it has been bad for the Conservative party.
"But Boris Johnson has confidence in Dominic Cummings. He has not done anything illegal so should he be sacked because he is unpopular?
"I have had a lot of backlash from across the country about my views, hundreds of emails and some nasty abuse but also supportive emails and posts on Facebook.
"This is a difficult one. I have to do what I think is right. It is a matter of personal opinion and judgment.
"It is time to move on now and deal with coronavirus. Certain sections of the media dislike Dominic Cummings but this is not a time for politics.
"I have put my neck on the line. But just because someone is in the public eye does not mean they don't have a right to protect their children."
Elected in last December's general election, this was the first time Miriam has appeared on a flagship BBC news programme. Her name was put forward by Conservative HQ as a 'balancing' speaker in the Cummings debate.
"I have previously done regional TV and Sky," she said. "But this was a great experience."