INDUSTRIAL diseases 'must be considered' if an ex-miner dies of suspected Covid-19 due to being more susceptible to the virus as a result of years of dust inhalation, Barnsley MPs have urged.
A total of 20 Labour MPs representing former coalfield communities - which includes Barnsley Central's Dan Jarvis, Barnsley East's Stephanie Peacock and Wentworth and Dearne's John Healey - have called for the government to stiffen up legislation on death certificates which they claim has been 'relaxed'.
The MPs' joint letter - sent to Health Secretary Matt Hancock - states former miners are fearful underlying respiratory conditions are being ignored which could leave families unable to claim compensation if a death's cause is recorded as coronavirus.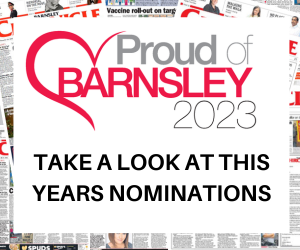 Stephanie, who coordinated the letter, said: "We represent former mining towns and villages from across the UK, many with large, aging populations of miners.
"Many suffer from underlying health conditions due to their former occupation. Years of coal dust inhalation have left them with scarred and damaged lungs.
"As a result they are extremely vulnerable to Covid-19 - this is a very serious issue, which we believe needs urgent action.
"We have been contacted by former miners who share the same fear that if they die during the outbreak, their death certificates will make no mention of their underlying health conditions.
"Miners and their families deserve compensation for the years of ill health brought on by their work down the pits. In the event of a tragic death attributed to Covid-19, it is essential that underlying industrial disease is also recorded on their death certificate.
"Without it grieving families will be unable to get the justice and support they need.
"The government has relaxed legislation on the completion of death certificates by medical professionals. We fear that this will impact the referrals of potential cases of death by industrial disease to coroners."
Coal workers' pneumoconiosis, a result of coal dust inhalation, has caused an average of 130 deaths per year over the last decade but this statistic only accounts for the number of cases that have been assessed as meeting the criteria for having the industrial disease.
It does not reveal the number of former miners who were turned away because they did not meet the requirements or those who did not make a claim while still alive, according to the letter, and misdiagnoses and inaccuracies on death certificates have caused 'untold suffering' for miners and their dependents.
Dan Jarvis, who is also Mayor of Sheffield City Region, added: "As an elected representative for communities that were built on coal, I have long campaigned for justice for retired miners and their families.
"The coronavirus crisis must not mean that serious underlying respiratory conditions fail to be recorded on the death certificates of former miners who die during this pandemic, denying their families the vital support and potential compensation they are entitled to.
"That's why I'm proud to join my fellow coalfield MPs in calling for the Health Secretary to take action to support my constituents."