Carl Wilkinson says he has gained plenty of confidence that he can forge a career at the top level of darts throughout the PDC Home Tour which he went out of this week.
The delivery driver from Darfield, who was seeded 22 out of 32 in the competition and is ranked 89th in the world, lost all three games in his group on Tuesday. The tournament – which is being broadcast live on the Sky Sports App and the PDC website – sees players competing from their homes, connecting to each other and a commentator via Skype live on their mobile phones. Wilkinson had won his initial group with three straight victories, producing one of the top performances of the competition to defeat the likes of former BDO world champion Steve Beaton.
Carl said: "I have to be proud that I got to the last 32 of an event with the best players in the world. I just have to kick on now when things get back to normal, which I can do. As much as I took some drubbings on Tuesday, I woke up the next day and I felt good about myself and what I have achieved. It will definitely help my career because it has given me a lot more belief after showing what I can do to a worldwide audience. As darts players, we have competed throughout all of the lockdown and kept our hunger and competitiveness whereas a lot of other sports haven't. We have been very lucky." 
Wilkinson was disappointed with his performances on Tuesday. He said: "I didn't play as well as I can and, if I had repeated my performance from the first group, I would have gone through at a canter. But the three guys I played against are world class and they showed that at times. They took advantage of my slackness. I just couldn't get into a rhythm like I normally do. I am not going to overthink it. It just wasn't my night, someone has got to lose and that night it was me."
Carl was getting frustrated with himself, telling himself off audibly as the games went on. He said: "I think most players do that during games but it gets picked up on the mic with no crowd. In any job, when you know you can do something to a good standard but you are not doing it to that standard, it's a very frustrating thing. I started to overthink it and I am a lot better when I just play my game and don't think too much." 
Wilkinson went 3-0 down in his first 11-leg match against German Max Hopp, ranked 24 in the world, before coming back to 3-2. But he missed a shot to level the match which he lost 6-3. He said: "I really thought I should have won that one. I had a lot of big chances. It's a cruel game at times." 
Wilkinson then lost 6-0 to his friend Scott Waites, who he regularly practices with, having scored a maximum 180 with his first darts. He said: "I was straight back on again after my first game and I had no time to reflect which was difficult. It was a funny game. Scott is my best friend in darts. It was a weird feeling."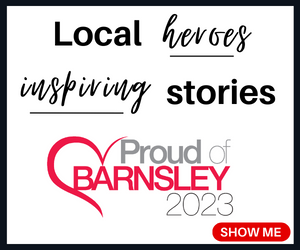 His tournament ended with a 6-2 loss to Welshman Johnny Clayton, the world number 15. That was the last of eight groups in that stage, with the winners going through into semi-finals taking place last night and tonight before the final is held  tomorrow. Through to the last eight are Jelle Klaasen – who put out world champion and number one seed player Peter Wright – former world champions Gary Anderson and Rob Cross, top 16 players Joe Cullen, Dave Chisnall and Nathan Aspinall as well as world number 100 Mike De Becker. Carl is now waiting to see when the PDC Tour returns or if there will be another online tournament.