SHOCK new figures have revealed Barnsley had the highest rate of new coronavirus cases in Yorkshire over a two-week period last month - but health bosses have moved to assure residents that deaths are falling.
The town's rate of 49.8 new cases per 100,000 people - from May 9 to May 23 - placed it higher than anywhere else in the Yorkshire and Humber region, eclipsing Hull's 40.8 and Rotherham's 39.6 figures.
As of May 28, 208 Barnsley residents had died of Covid-19 - 119 of which were in hospital, with 89 outside, however health bosses in the town have allayed concerns that the town was a 'hotspot' for the deadly virus.
Public Health's Julia Burrows said: "Locally we reached the peak of the pandemic in April, and death rates have been falling. No children or young people in Barnsley have died having been diagnosed with coronavirus.
"It's important to talk about the people who are recovering. Over the period from March 21 to May 28, Barnsley had 335 new hospital coronavirus cases. In the same period, 245 hospital hospital cases were discharged.
"The NHS in Barnsley has responded exceptionally well to the challenge it's facing and, to date, the local health system has not been overwhelmed. Critical care and specialist treatment are being provided to those who have needed it."
Ms Burrows revealed the number of cases across the country and South Yorkshire are reducing, but confirmed medics are investigating any sudden changes which resulted in Barnsley's spike last month.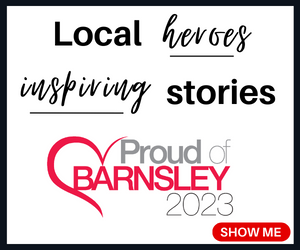 "I understand that people may find the recently reported number of positive tests in Barnsley worrying," she added. "Whenever we see a change in pattern, we thoroughly investigate to understand the reasons why. We believe the recent variation we've seen has been associated with increased testing activity in care homes.
"There is no basis for thinking there is more chance of being infected here than other parts of Yorkshire. We continue to review our local data and intelligence daily to make sure we aren't missing anything important locally.
"Although we see a natural variation in our figures, we have not picked up any significant differences between Barnsley and other areas so far.
"I'm concerned about the risks of increased transmission of the virus through what we're currently seeing across the community of over-relaxation of social distancing, going well beyond recent guidance.
"It is why, as a council, we're urging people to be more alert and more careful than ever about observing the now-familiar measures to reduce transmission in the community."